This weekend I"m heading out of town with my girlfriends for a much needed and overdue getaway. There will be no kids, no husbands, just a few girls and the beach and a salon. I love my boys, but I need to recharge…. This was planned before the TWO grey hairs I found THIS WEEK!… so the timing is right!
This past weekend we took a trip to Lexington, VA and found a wonderful children"s garden for the kids. I left my "big camera" in the car and enjoyed being a mom and taking snapshots of the kids. Of course it killed me because the sun was setting beautifully through the trees… but I kept snapping with the p&s and making notes of where to place the kids next time we go down for a visit 🙂  Before I put Lucy (camera) in the car, my boys were being angels and I was able to jump into a picture! Thank you to Hubs for bearing with me and putting "the red square on my face" and clicking. 😉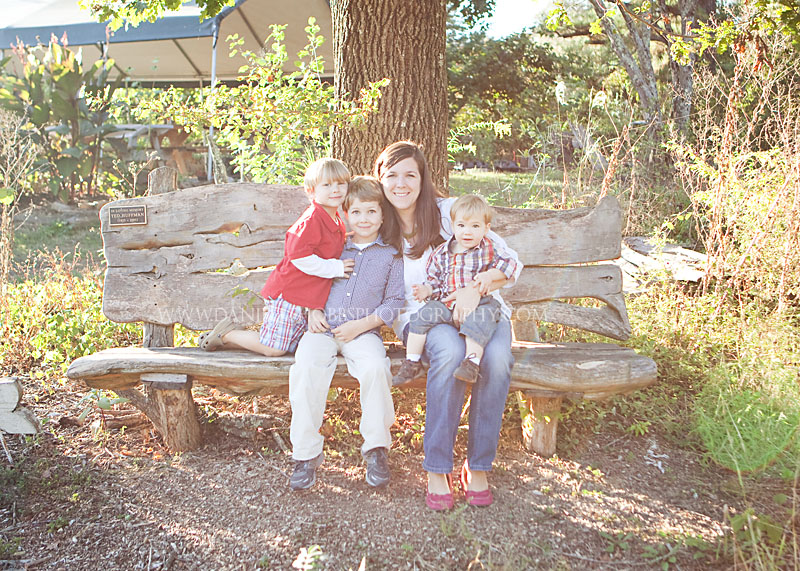 We found a wonderful old building supply store and had a mini session with the boys (again, hubs indulged me and let me pull over and take turns getting the kids out of the car … he"s pretty good entertainment to get the kids attention!)… I promise to post some of those when I get back!
Say some prayers for my husband… he will have the boys for 5 days on his own 🙂
I will be checking email periodically, so email if you have any inquiries or questions about your upcoming session. Fall is booking fast – if you are interested in a family session in time for Christmas… don"t wait! My deadline for Christmas sessions is the weekend before Thanksgiving,  so that just gives us a few more weeks!