Every newborn is unique. Your baby is made up of all the best parts of you, and with my simple & natural style of newborn photography, your baby is the focus. Her long fingers… his tiny ear… her curly wisp of hair… his wrinkly toes. Your baby is perfect and pure and timeless.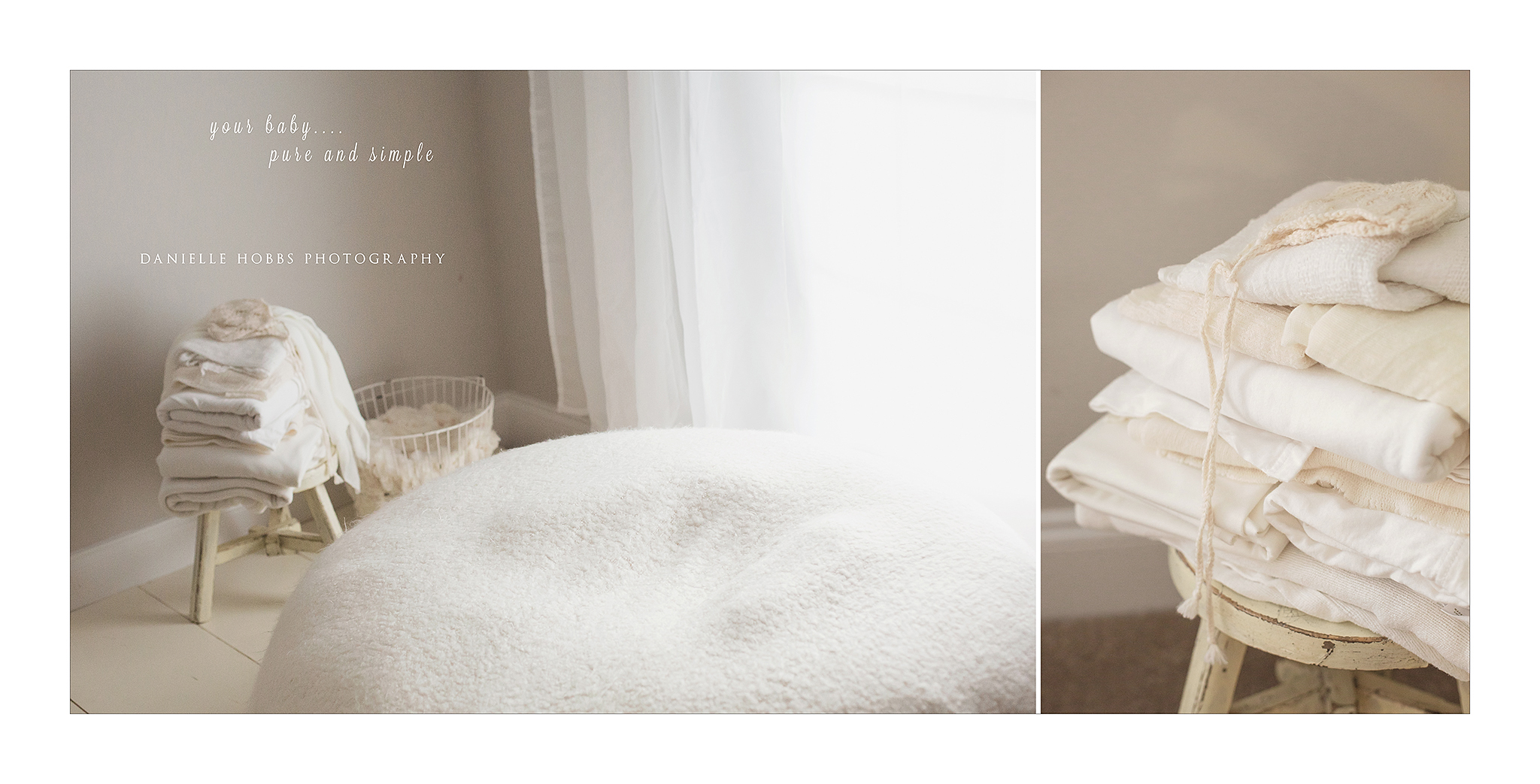 Where are you located?
My natural light residential studio is located in Gainesville, VA. I cover the Washington DC Metro area as well as Northern Virginia. If you prefer an in-home lifestyle session, I will bring a selection of blankets and wraps to your home in the DC / NOVA area.
When do newborn sessions take place?
Ideal time for your newborn portraits is before 2 weeks after delivery. At this point they are the most curly and sleepy and we can still capture all of those perfect newborn parts that they quickly grow out of like the little hairs on their backs or ears, the fresh wrinkly fingers and toes, or even their cord stump. Most of the images you see in my portfolio galleries have been taken during this time, but it isn't impossible to photograph older babies. Contact me ASAP for best scheduling. Babies do not come on time, so I typically pencil in your due date and once baby is born, we will nail down a date for your session.
How long does a newborn session last?
Studio newborn sessions usually take 1-2 hours. On-location Lifestyle sessions can take up to 3-4 hours to allow for set up and packing up. Lifestyle sessions are available within a 35 mile radius of 20155 in the Northern Virginia and DC Metro Area.
Do you have props and blankets?
I do have a supply of wraps, hats, and coordinating blankets. My style is neutral and baby focused.
Are siblings included in newborn and maternity portraits?
Yes! Your baby is a new part of your family and your family will be included in the portraits. It does extend session time, but I liked to give everyone their time in front of the camera. I like to keep the sibling and family shots relaxed but guided and less posed than a typical portrait studio.
How do you get baby to sleep during the session?
Newborns are generally very sleepy in the first few weeks. Well fed and clean babies are happy babies. I do keep the studio warm and cozy. No one likes to be cold when they don't have clothes on! 😉 I do a lot of swaying, swaddling and shhhing. The "5 S sleep solution" really works! Bring a pacifier even if your baby doesn't tend to like it. Sometimes they just need a little to soothe. I do have individually packaged soothie pacifiers in the studio if needed.