A Studio Maternity Session | Gainesville Virginia Maternity Photographer
This couple contacted me to schedule a newborn session mid-way through the pregnancy. Once we started talking they decided to add on a maternity session as well. I love being able to meet parents during their maternity session before baby arrives. It allows us to spend time getting to know one another and talk about your baby's newborn session. They wanted to have maternity portraits taken in my residential studio so I got them scheduled and began planning their session.
She chose to bring some outfits of her own and used one of my maternity pieces in my studio. I offer a variety of classic, flattering clothing for expecting and new moms. I choose every piece myself to ensure it fits and photographs well. I've found offering clothing for women helps take the stress out of finding the right outfit and also prevents them from having to buy something they will only wear one time.
The day of their session they had so many fun posing ideas they wanted to incorporate. They trusted my vision wholly, but had such a creative eye! They brought along some garments from Calvin Klein and wanted a really classic feel to their portraits. I can't wait to share their newborn session as well as their video!
These are my favorite images from their studio maternity session!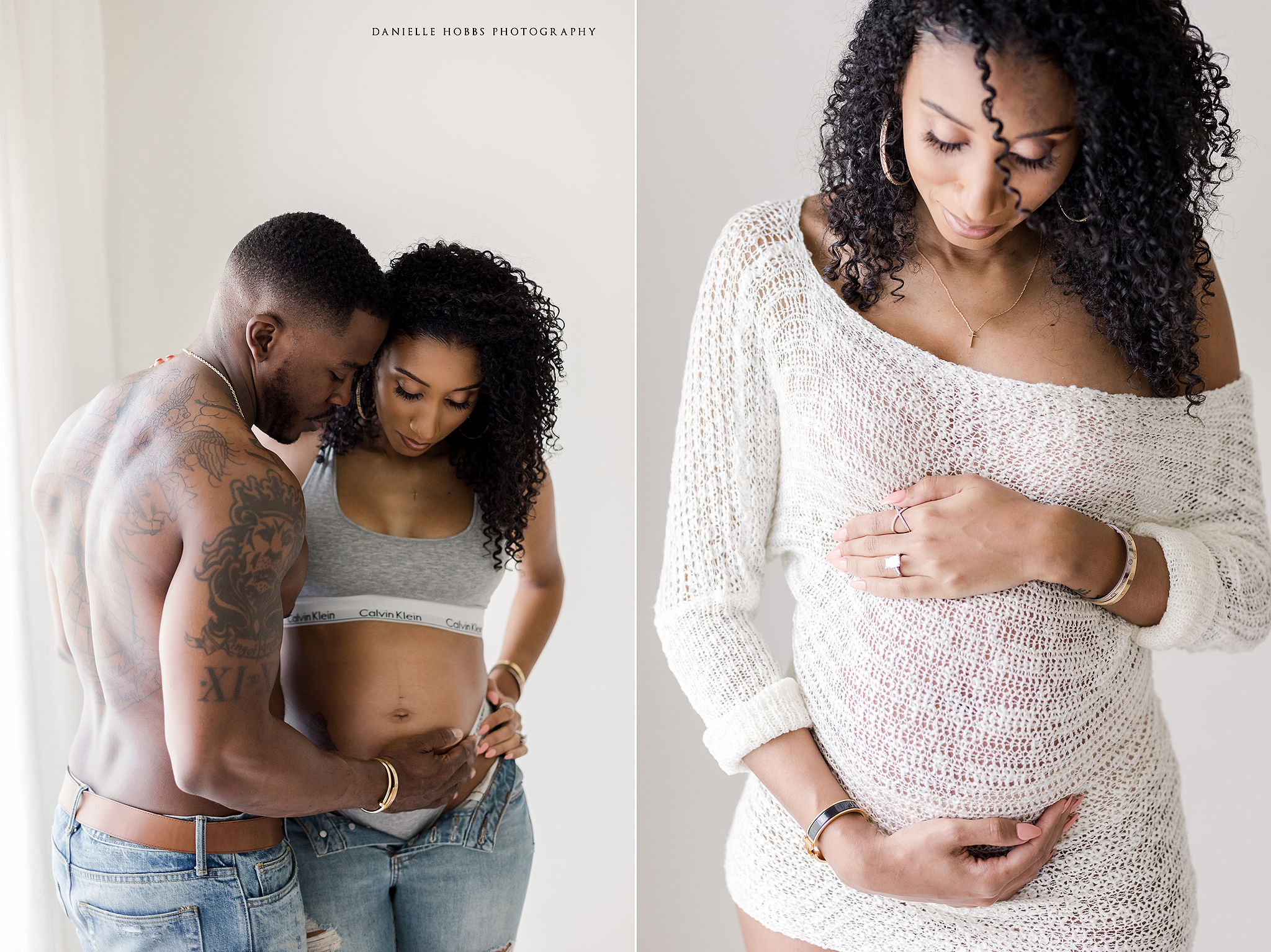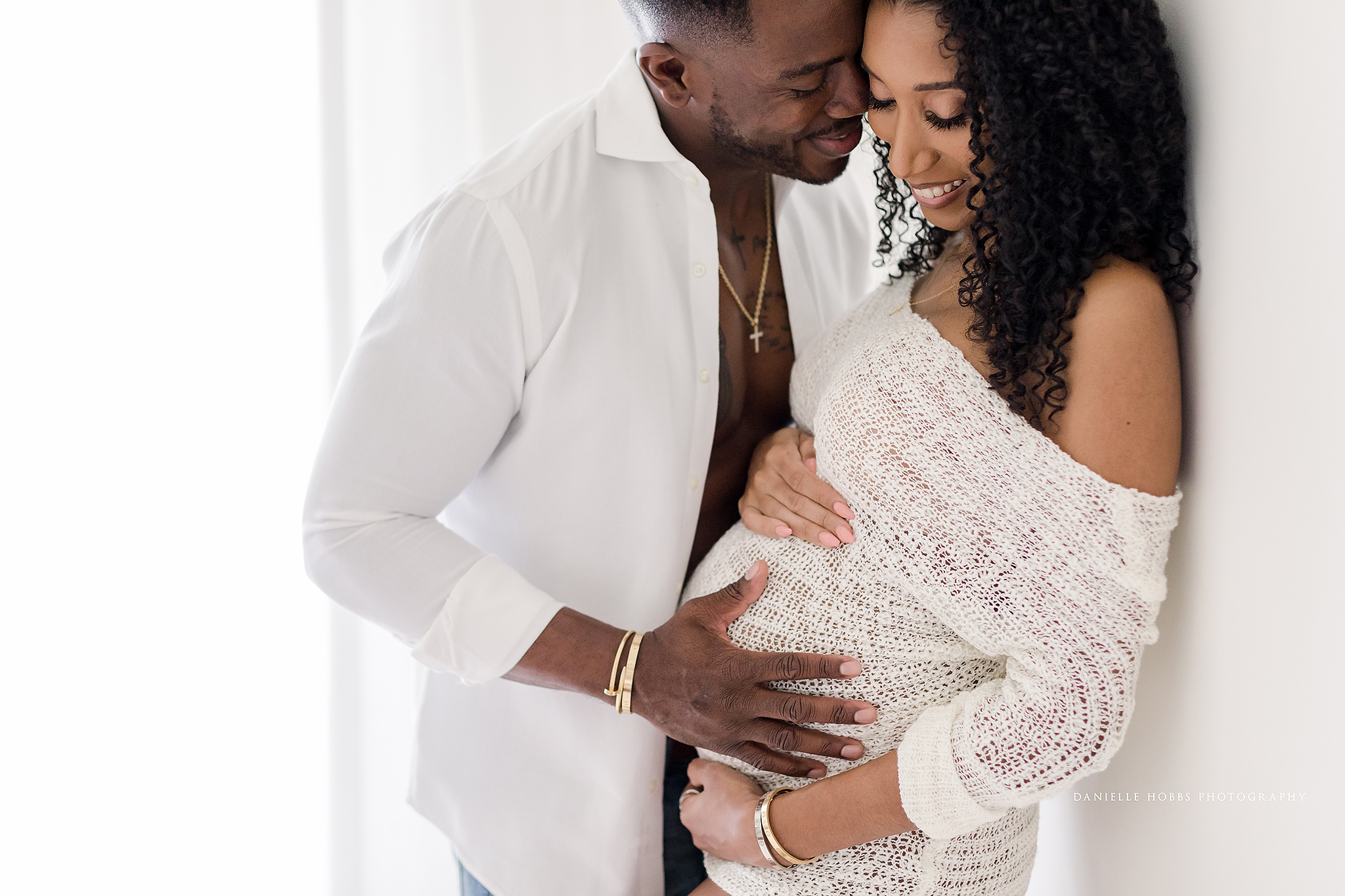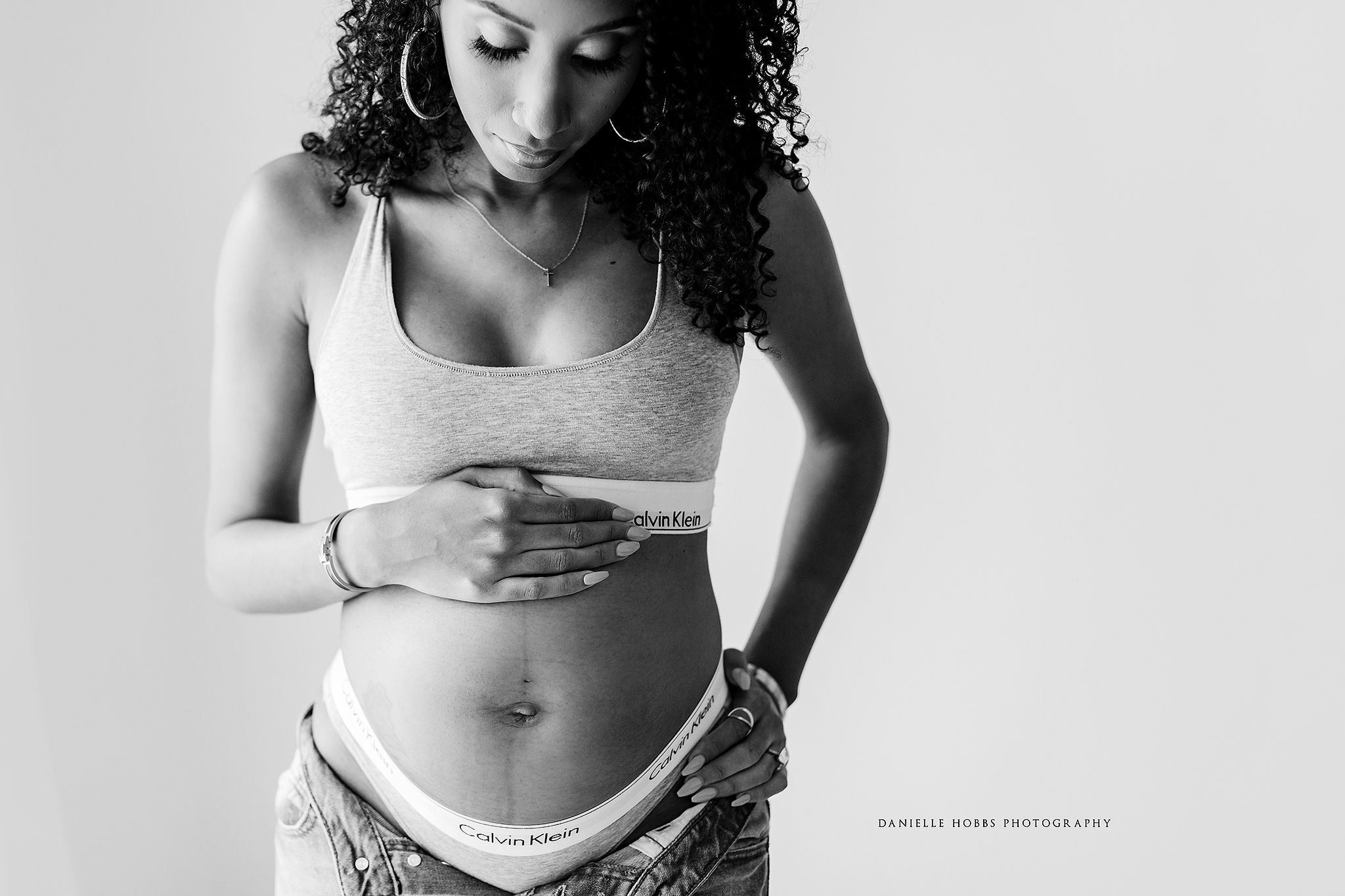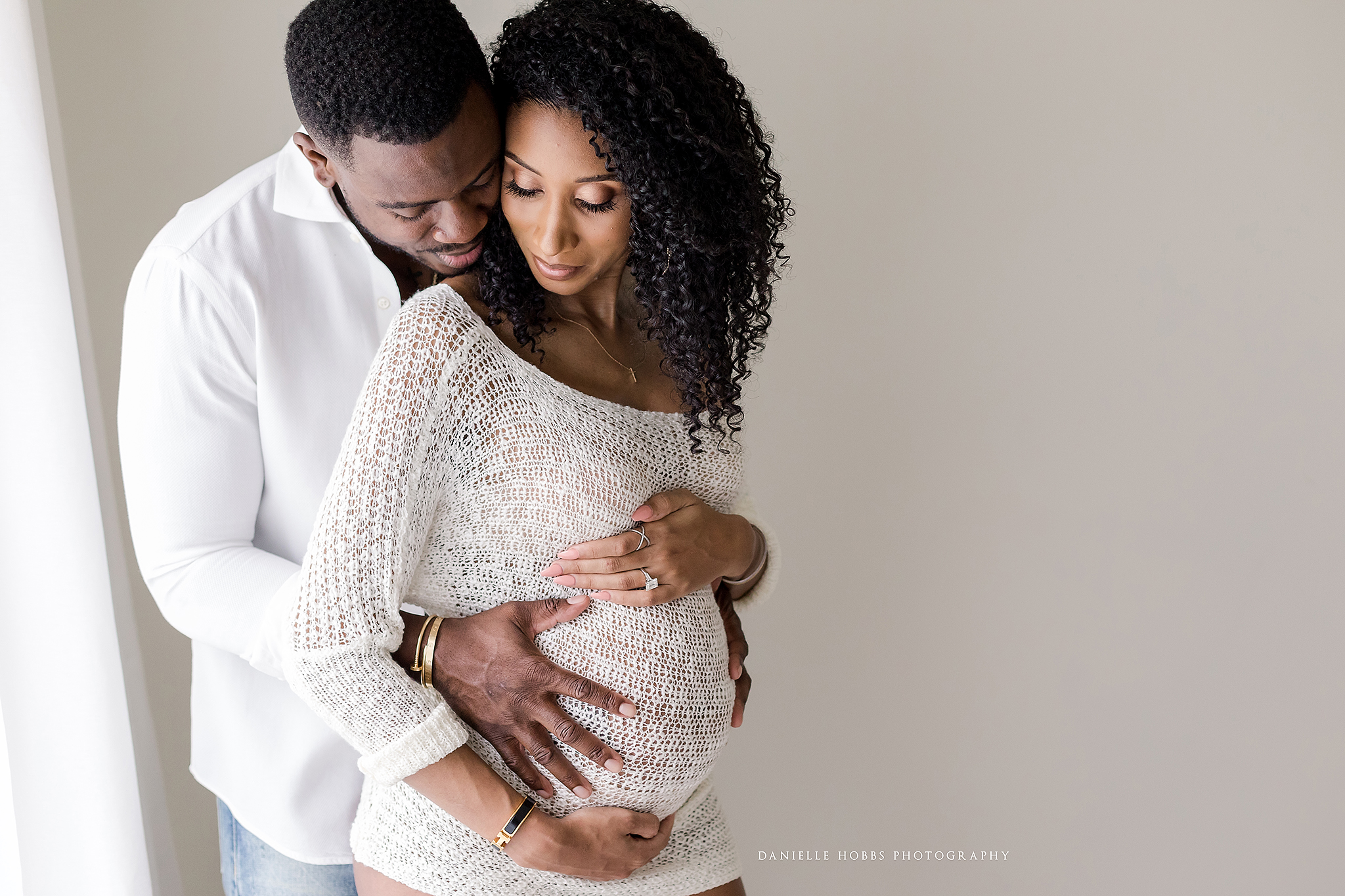 A Studio Maternity Session | Gainesville Virginia Maternity Photographer
---
Danielle Hobbs Photography is a natural light newborn photographer located in Gainesville, Virginia and surrounding areas such as Haymarket, Warrenton, Fairfax, McLean, Aldie, Reston, Burke, Sterling, Alexandria, Arlington, Manassas, Washington D.C., Prince William County, Loudon County, NOVA and Northern Virginia. I focus on natural poses, family interactions and beautifully lit images in my residential studio. I have won multiple awards for best newborn photographer and have years of experience specializing in newborn photography. I would love to help you schedule your baby's newborn session! Please contact me by clicking this link.