Baby Boy Studio Newborn Session | Warrenton Virginia Newborn Photographer
This sweet couple contacted me about scheduling their baby boy's newborn portraits in my residential studio. After a few extra days in the hospital, he was about three weeks old the day of his session. I find older babies can still be great sleepers with the right combination of warmth and full bellies.
I love helping parents along the way with wardrobe consultations via email or on the phone. I also offer a wide variety of options for babies and moms in my studio wardrobe upon request. This gorgeous mama chose her own navy dress to coordinate with her husband's outfit.
Their sweet baby was a dream during his portraits! He slept so peacefully during his portion of photos on my newborn beanbag. He was in and out of sleep during family photos which can make for amazing, interactive photos. At one point during the family photos on my bed setup, he looked right up at Dad and stared at him for the longest time. I love being able to share precious moments like that with my clients!
In between the stills, video captures the moments you never want to forget.
Here are some of my favorite images from his newborn session!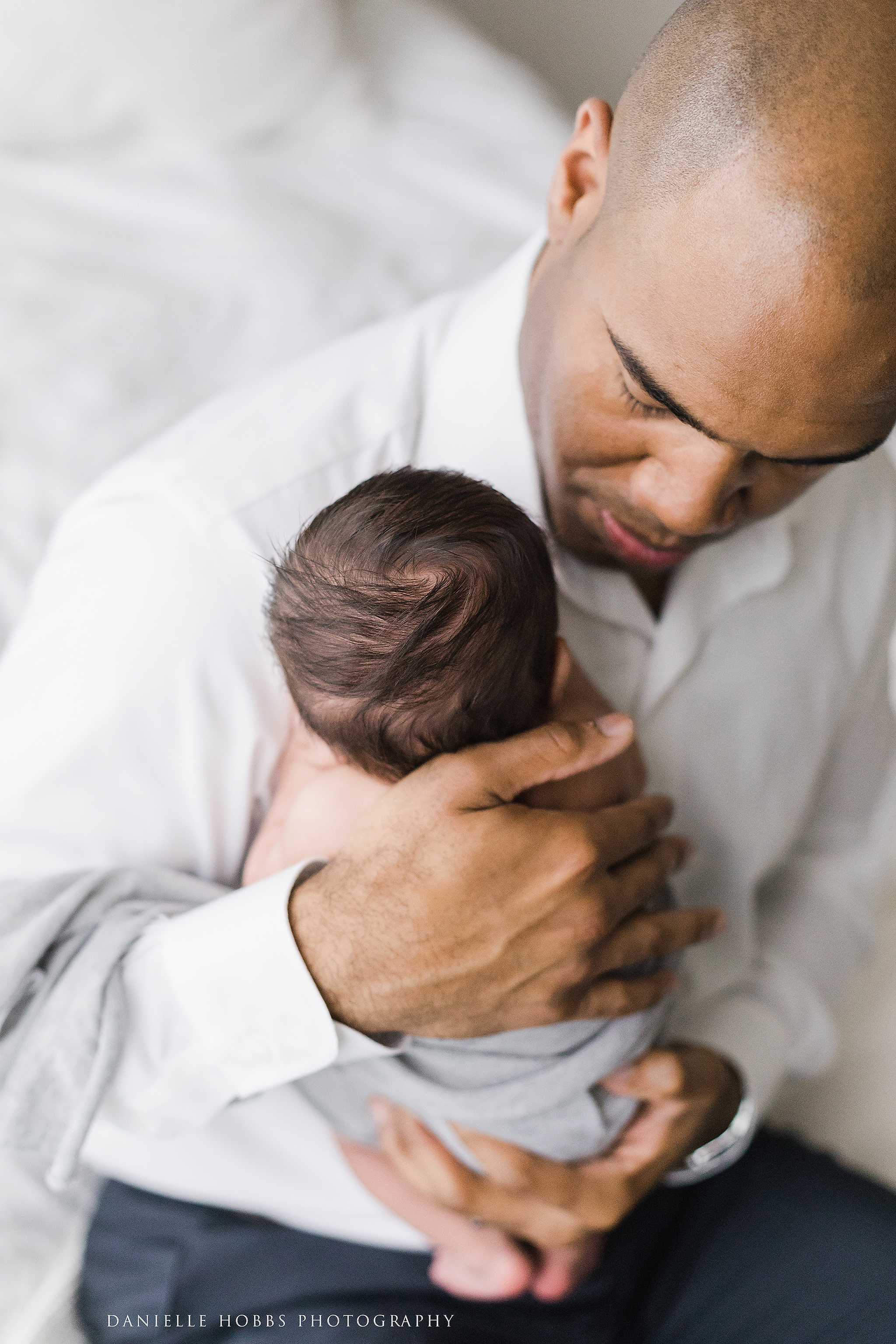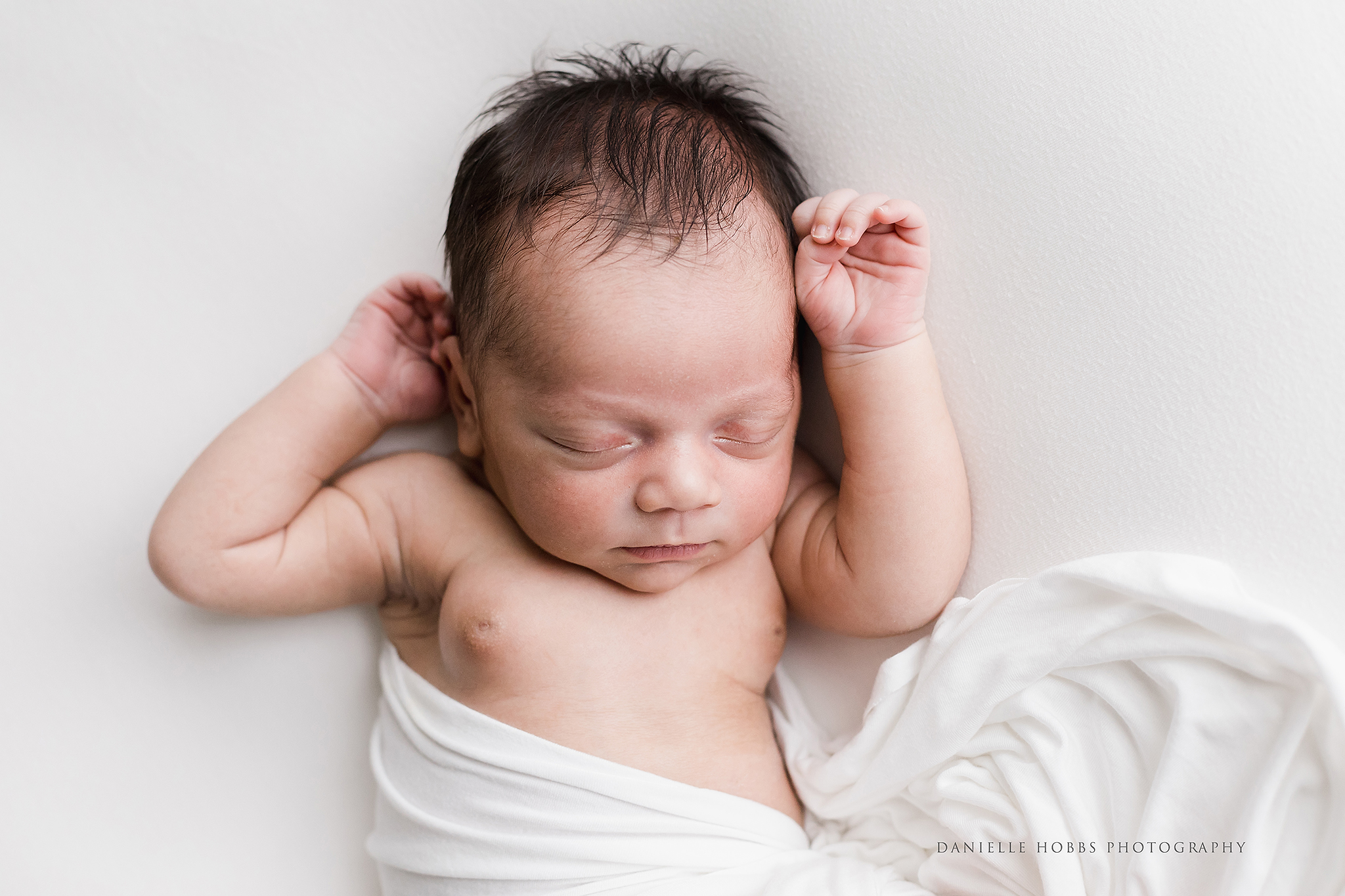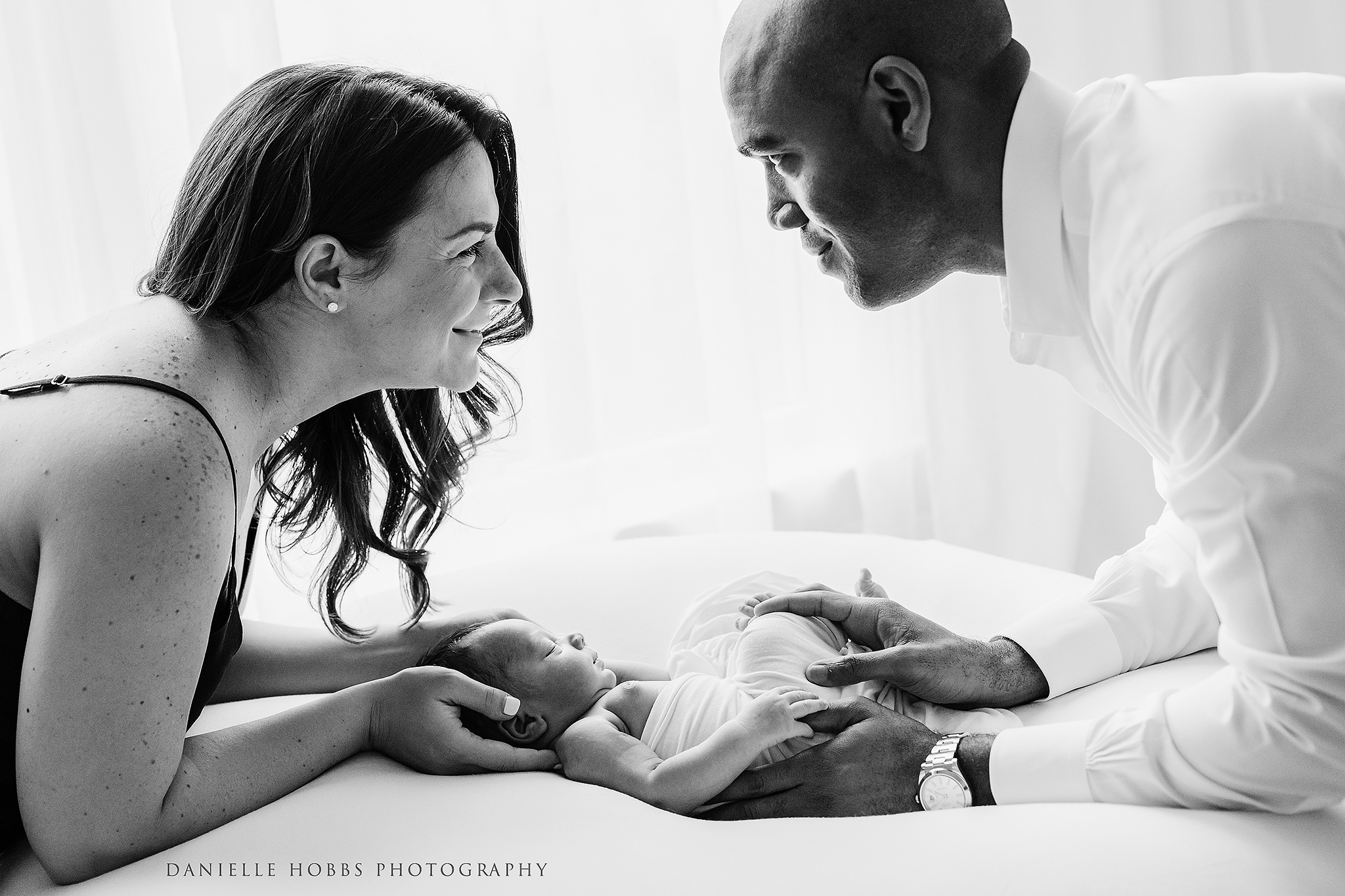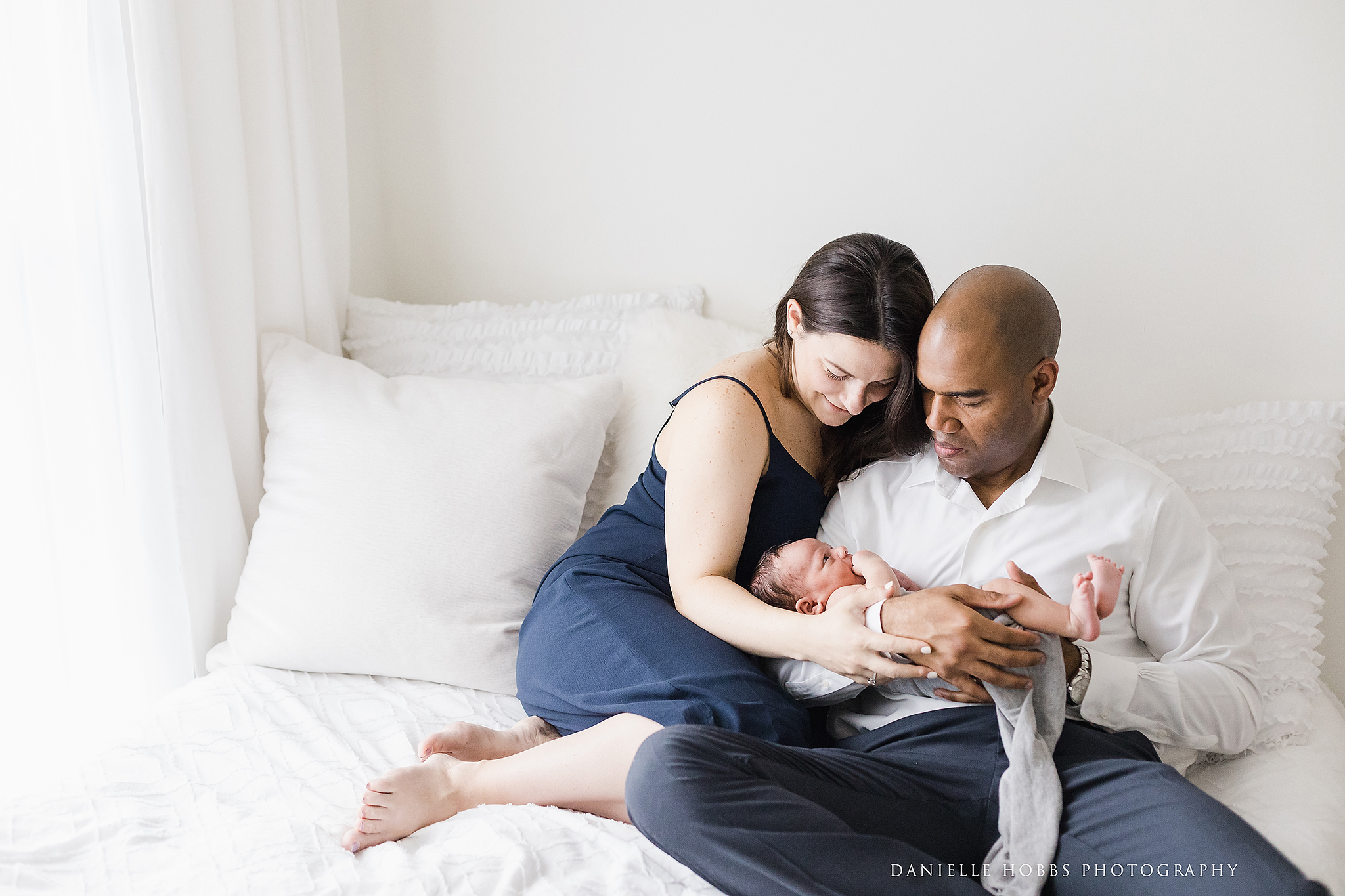 Baby Boy Studio Newborn Session | Warrenton Virginia Newborn Photographer
---
Danielle Hobbs Photography is a natural light newborn photographer located in Gainesville, Virginia and surrounding areas such as Haymarket, Warrenton, Fairfax, McLean, Aldie, Reston, Burke, Sterling, Alexandria, Arlington, Manassas, Washington D.C., Prince William County, Loudon County, NOVA and Northern Virginia. I focus on natural poses, family interactions and beautifully lit images in my residential studio. I have won multiple awards for best newborn photographer and have years of experience specializing in newborn photography. I would love to help you schedule your baby's newborn session! Please contact me by clicking this link.