Blonde Newborn Baby | Gainesville Virginia Newborn Photographer
This family has two older daughter's who have been so excited to meet their baby brother! It was so wonderful to meet them all in my residential studio in Gainesville, VA. I love meeting so many  new families and sharing in the joy of their new little ones!
As a mom of three, I understand how important it is to capture these fleeting days. As they say, the days are long but the years are short. It goes by in the blink of an eye and before you know it they are these almost grown humans. I look back on the pictures I have of my own kids and I'm always drawn to the images that I try to capture for my clients. The unposed moments, the unique expressions and traits that you one day might forget, their personality that comes through even as a newborn. It's all a part of your real story.
The day of his newborn session he arrived with the most adorable head of light blonde hair. Just like his sisters! They were totally smitten with him and kept giving him snuggles and kisses. Baby loved being curled up on my newborn posing bean bag with the soft fabrics I provide in my Gainesville, Virginia studio. During the baby's portion of the newborn session I like to add in siblings and parents hands to add a loving touch to your baby's gallery. I loved working with them and can't wait to see him again for baby milestones!
Enjoy a few of my favorites from his newborn session!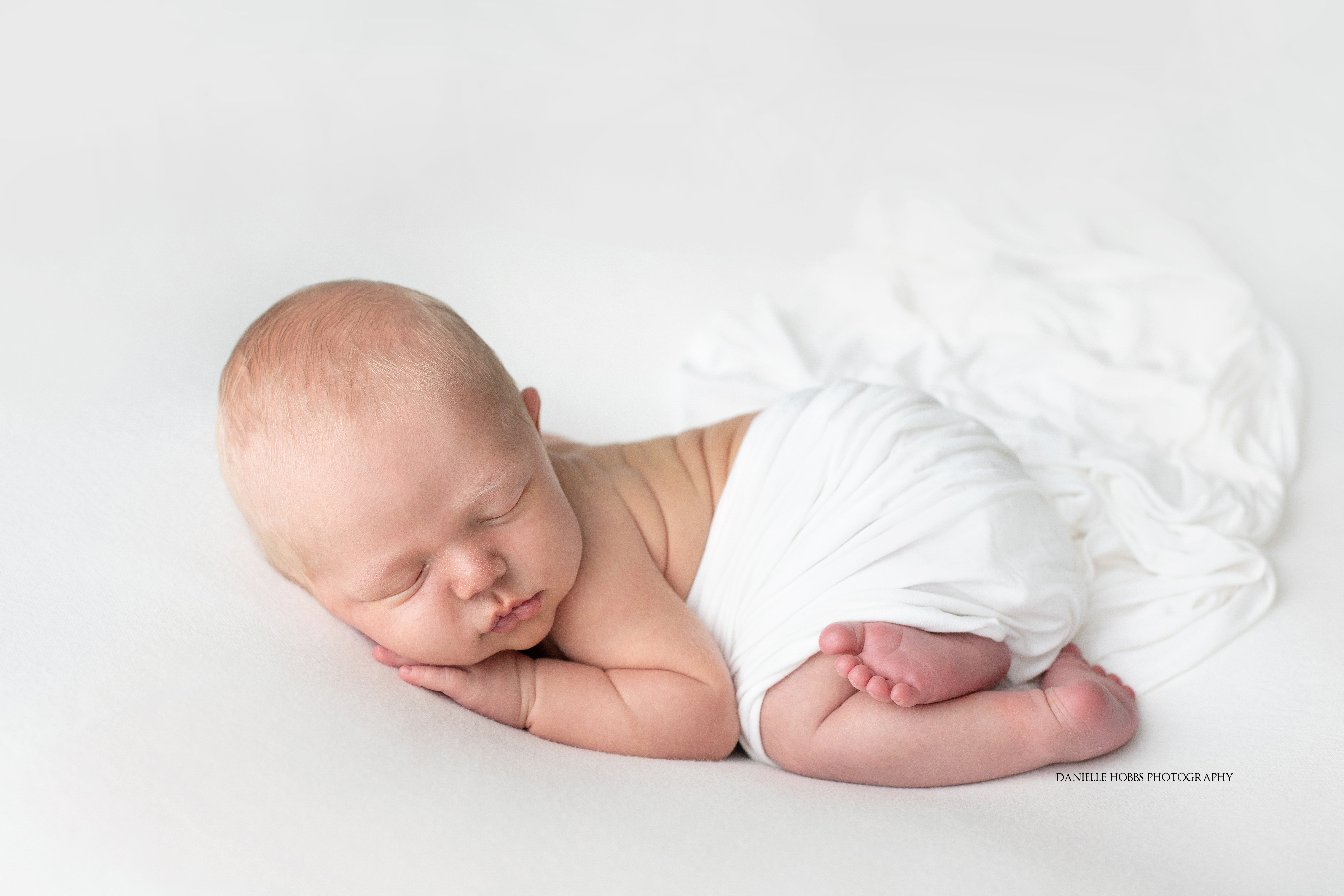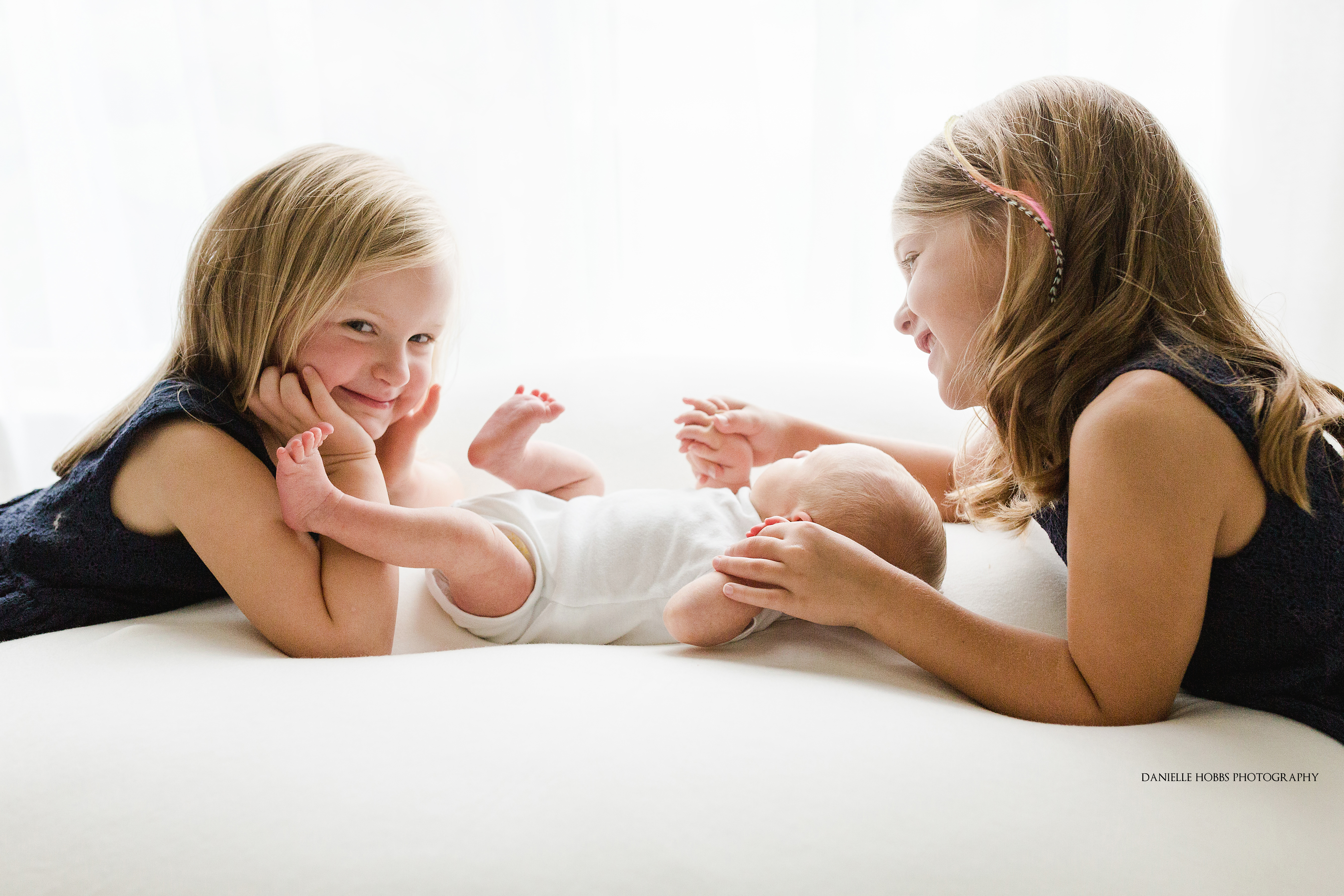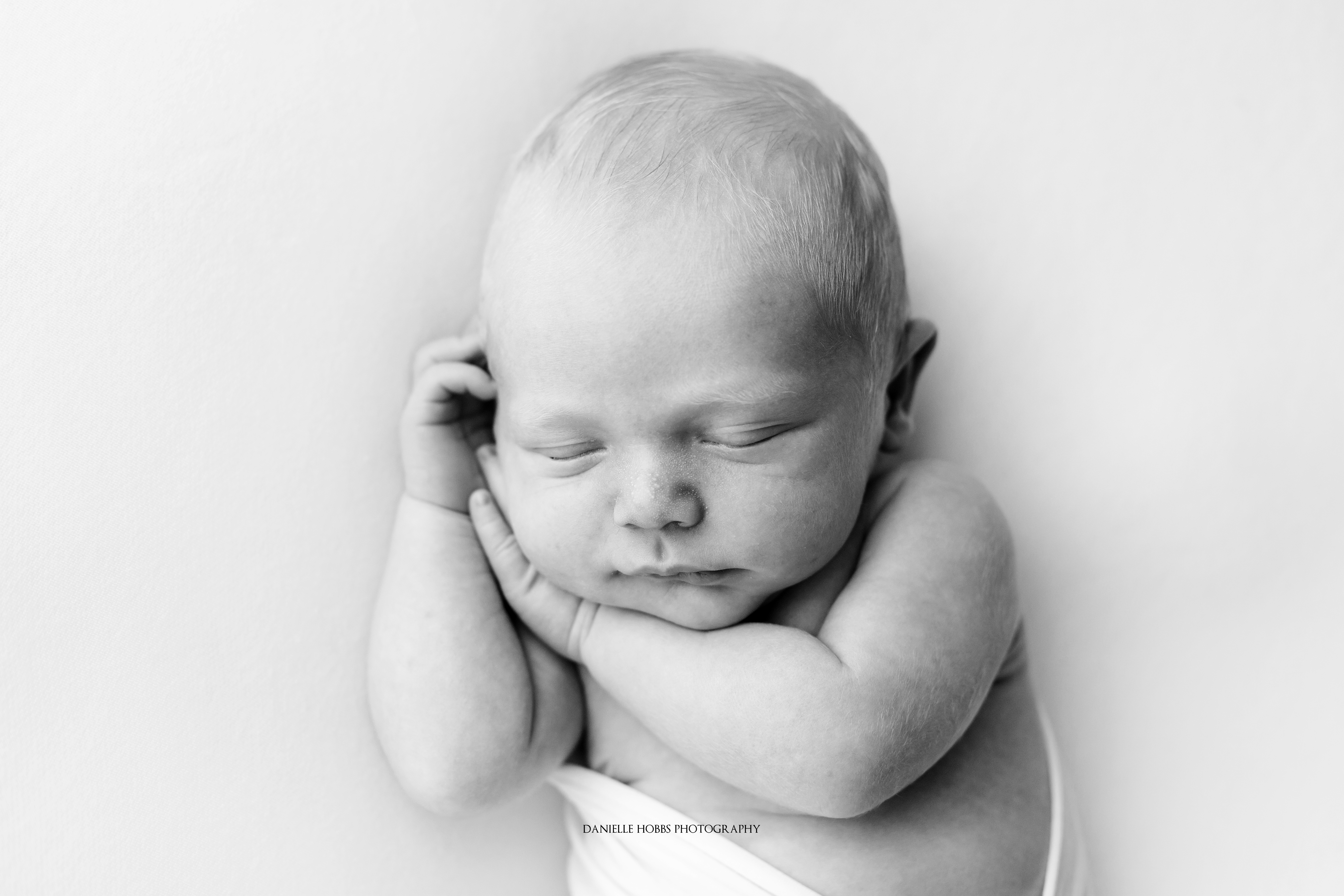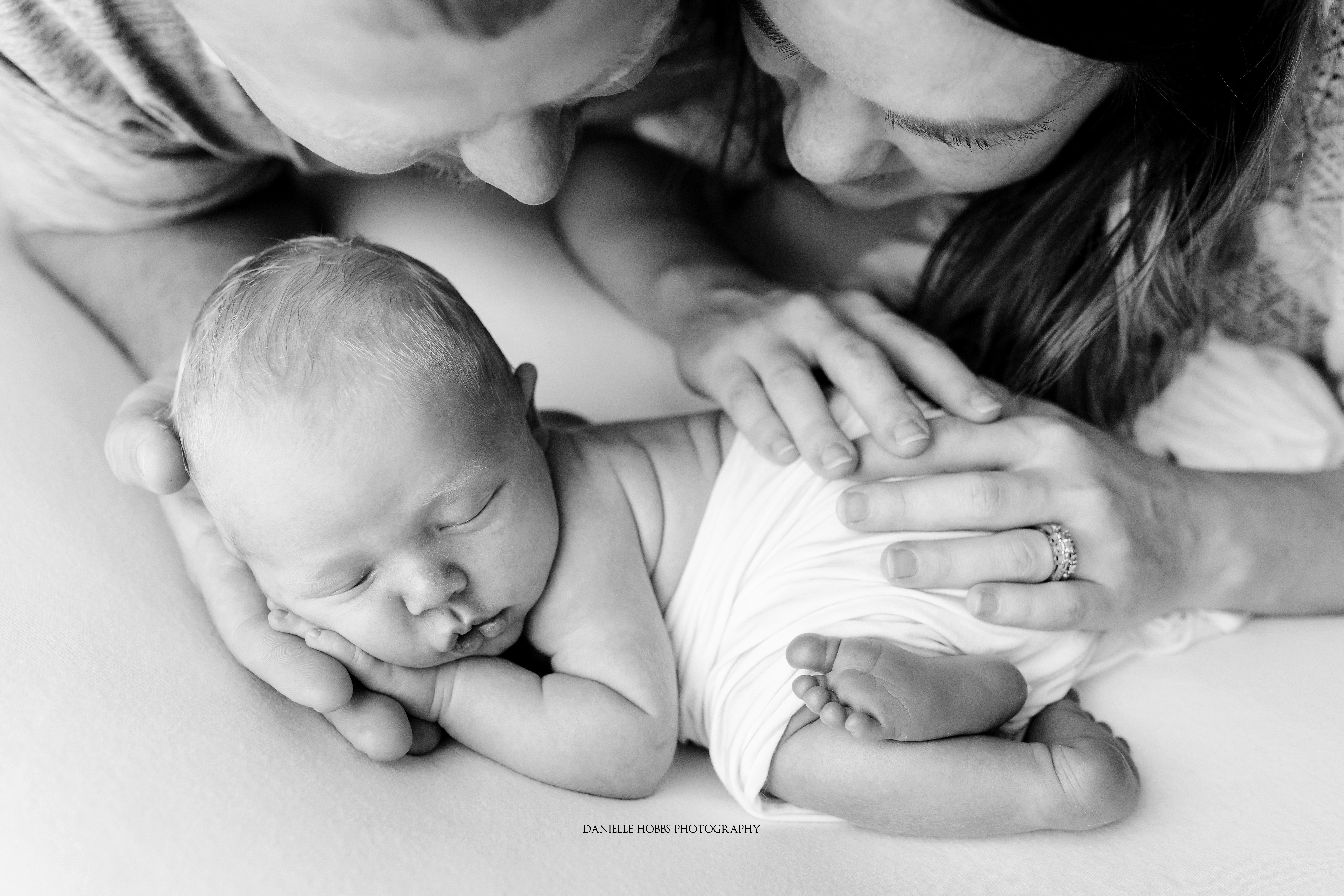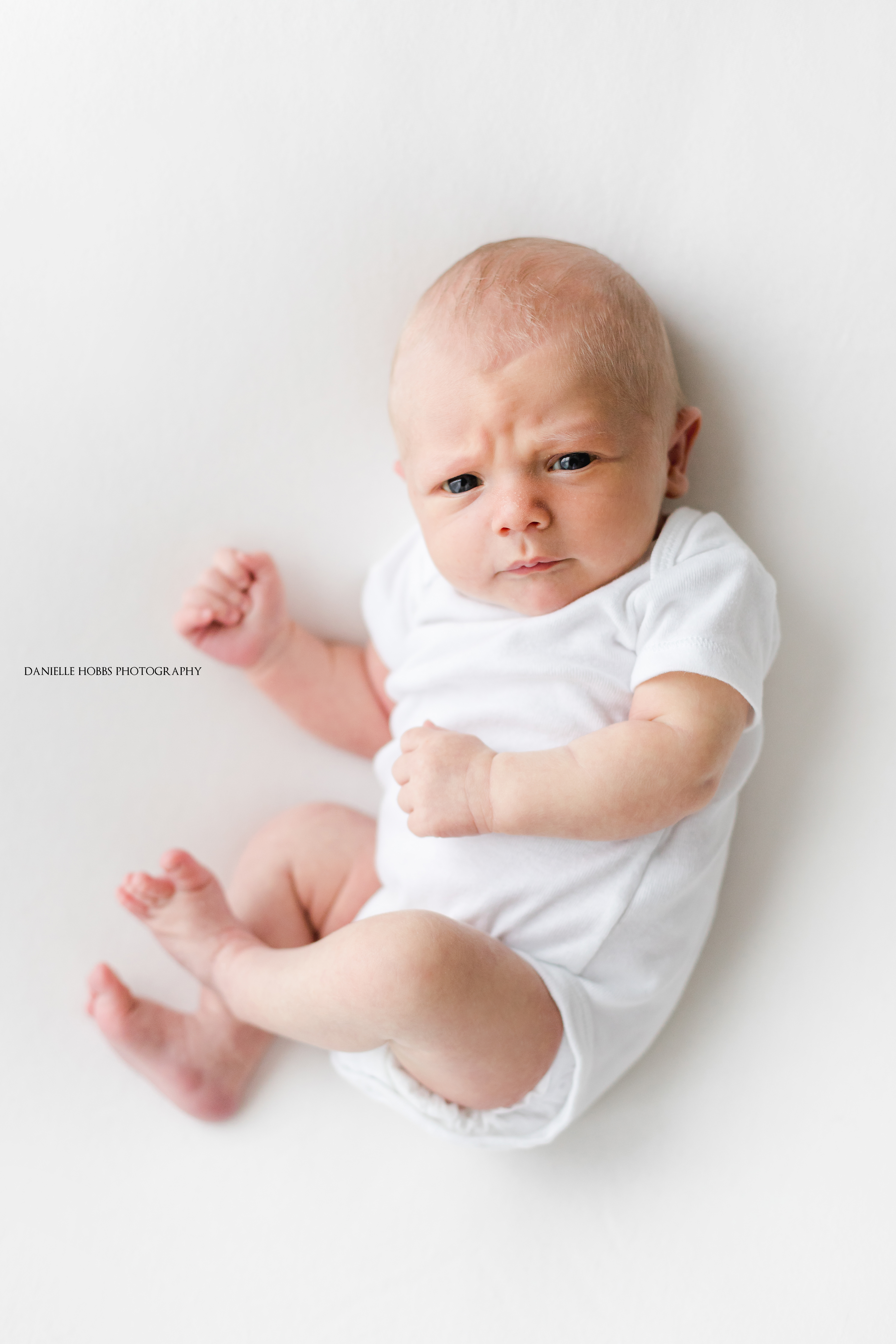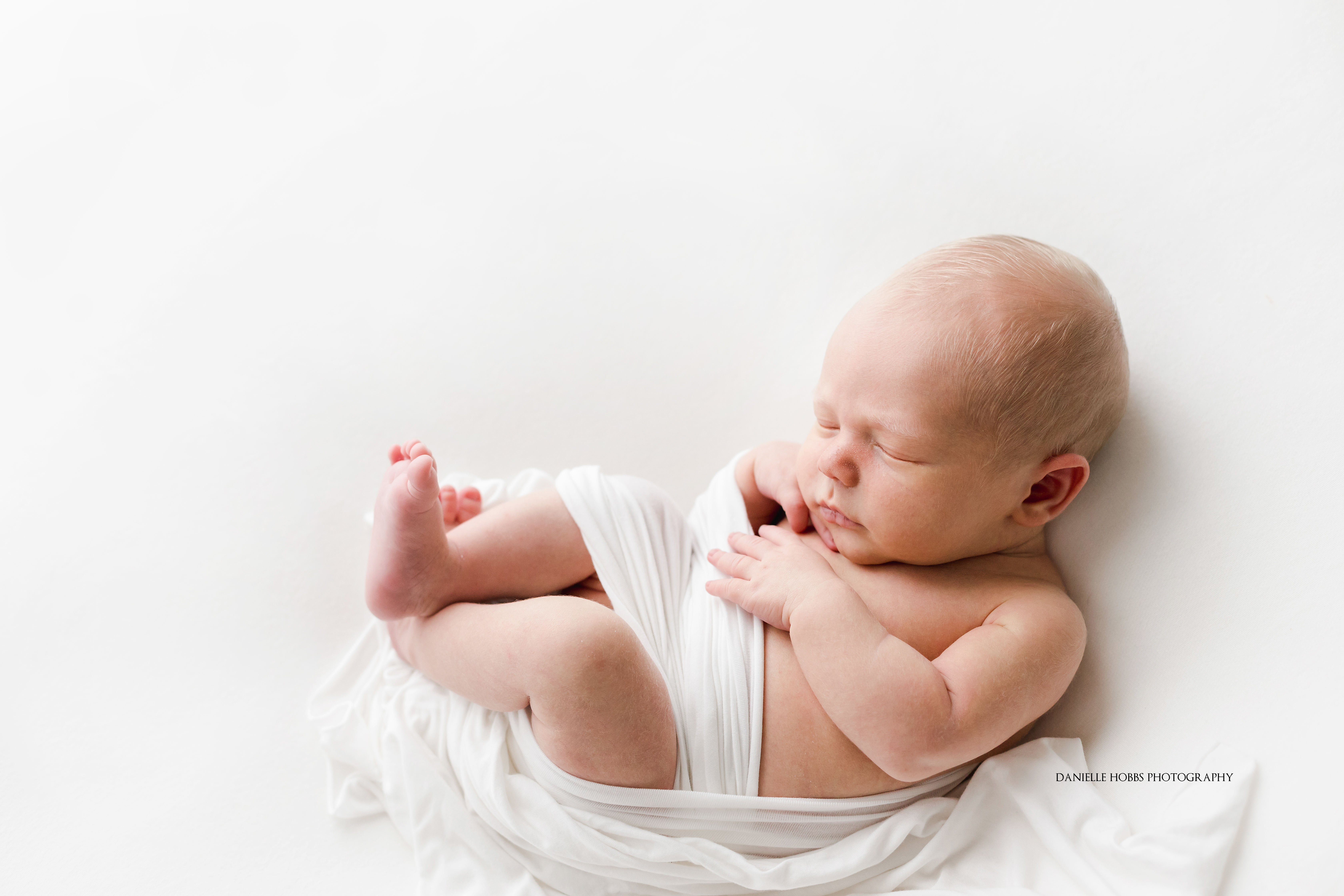 Booking your newborn session before baby is born helps ensure you have a spot on my calendar – it also makes things a lot smoother for you after your baby is born. There is no need to hunt down a photographer and see who has available dates for you. All you do is contact me when your baby is born and we make sure the original date is still going to work for you.
Danielle Hobbs Photography is a natural light newborn photographer located in Gainesville, Virginia and surrounding areas such as Haymarket, Warrenton, Fairfax, McLean, Aldie, Reston, Burke, Sterling, Alexandria, Arlington, Manassas, Washington D.C., Prince William County, Loudon County, NOVA and Northern Virginia. I focus on natural poses, family interactions and beautifully lit images in my residential studio. I have won multiple awards for best newborn photographer and have years of experience specializing in newborn photography. I would love to help you schedule your baby's newborn session! Please contact me by clicking this link.