Curly Newborn Baby | Arlington, Virginia Newborn Photographer
I love when clients find me on social media. You're able to view my recent work and see the latest sessions I've photographed. This client found me online and loved that I use minimal props and let baby's pose themselves in certain ways. You can follow me on Facebook here!
Their sweet baby arrived to my studio nice and sleepy. The parents followed my instructions before arriving to my residential studio in Gainesville. I help guide clients every step of the way from the day they book their baby's portrait session, to clothing style consults to prepping them for their newborn session. Their little one loved being curled up in her parent's arms. Capturing a variety of loving interactions and natural baby led poses is part of all of my newborn sessions.
The ideal time for your newborn portraits is before two weeks after delivery. At this point they are the most curly and sleepy and we can still capture all of those perfect newborn parts that they quickly grow out of like the little hairs on their backs or ears, the fresh wrinkly fingers and toes, or even their cord stump. Most of the images you see in my portfolio galleries have been taken during this time, but it isn't impossible to photograph older babies. Contact me ASAP for best scheduling. Babies do not come on time, so I typically pencil in your due date and once baby is born, we will nail down a date for your session.
You can view more frequently asked questions and learn more about booking your baby's newborn session by clicking the link below.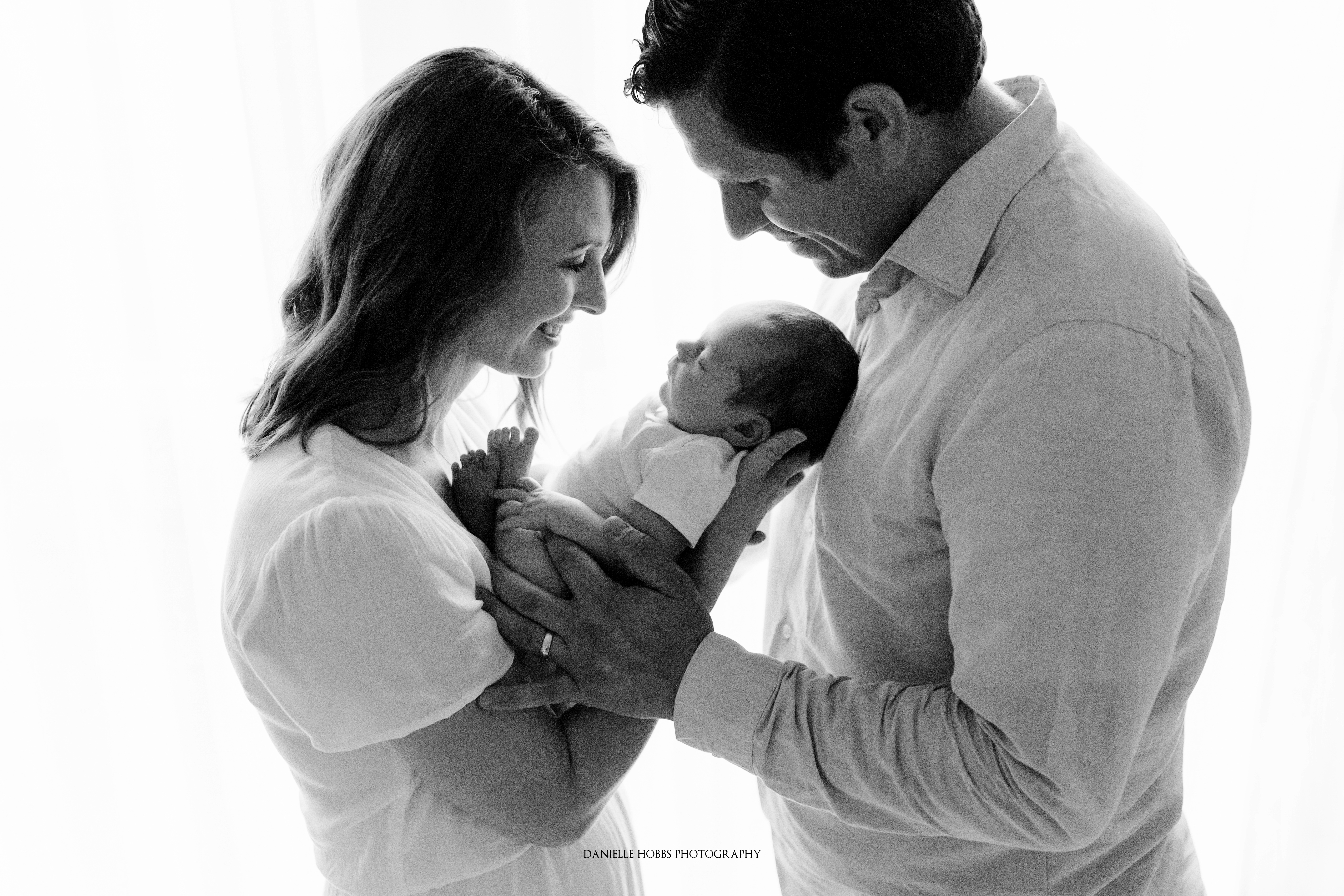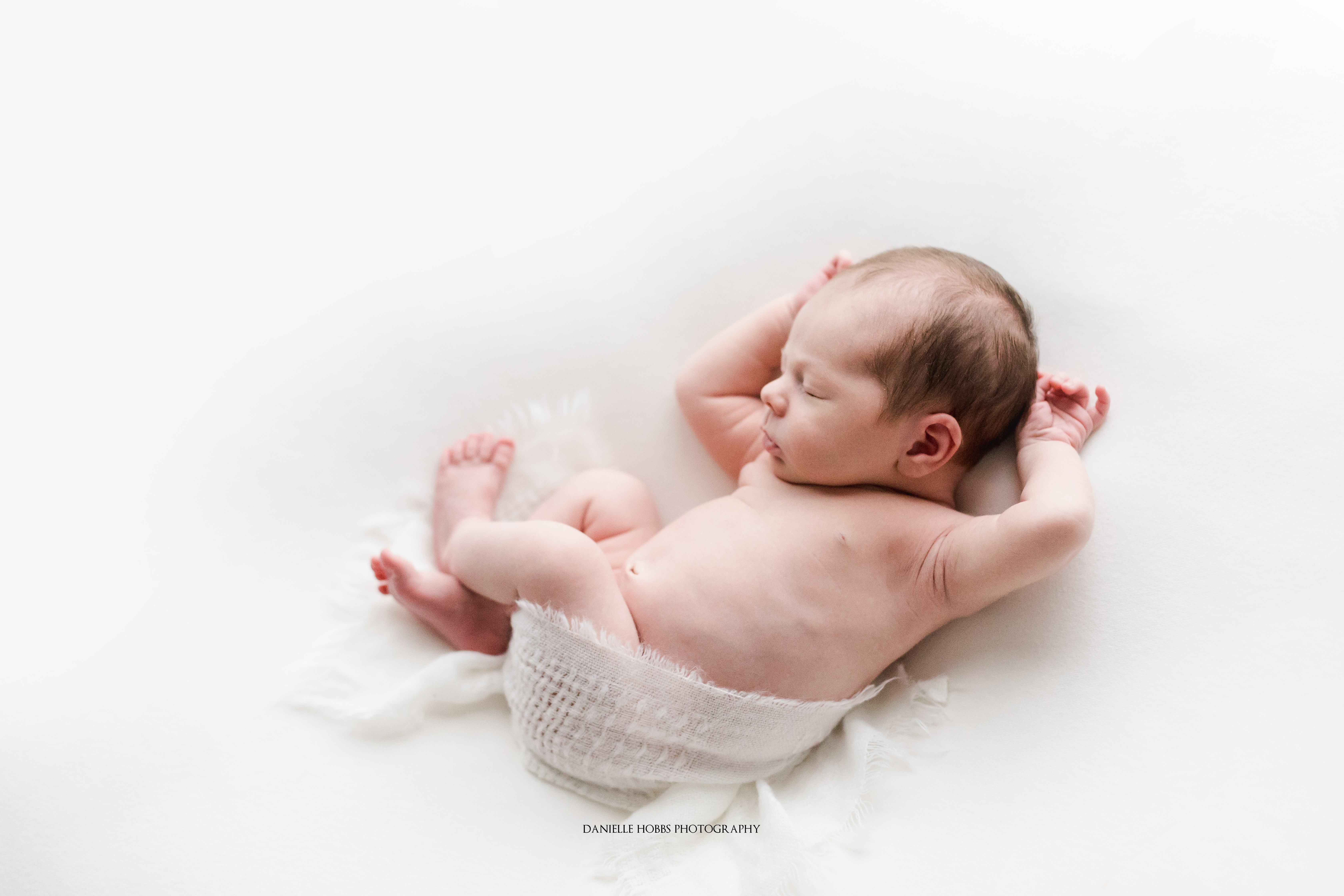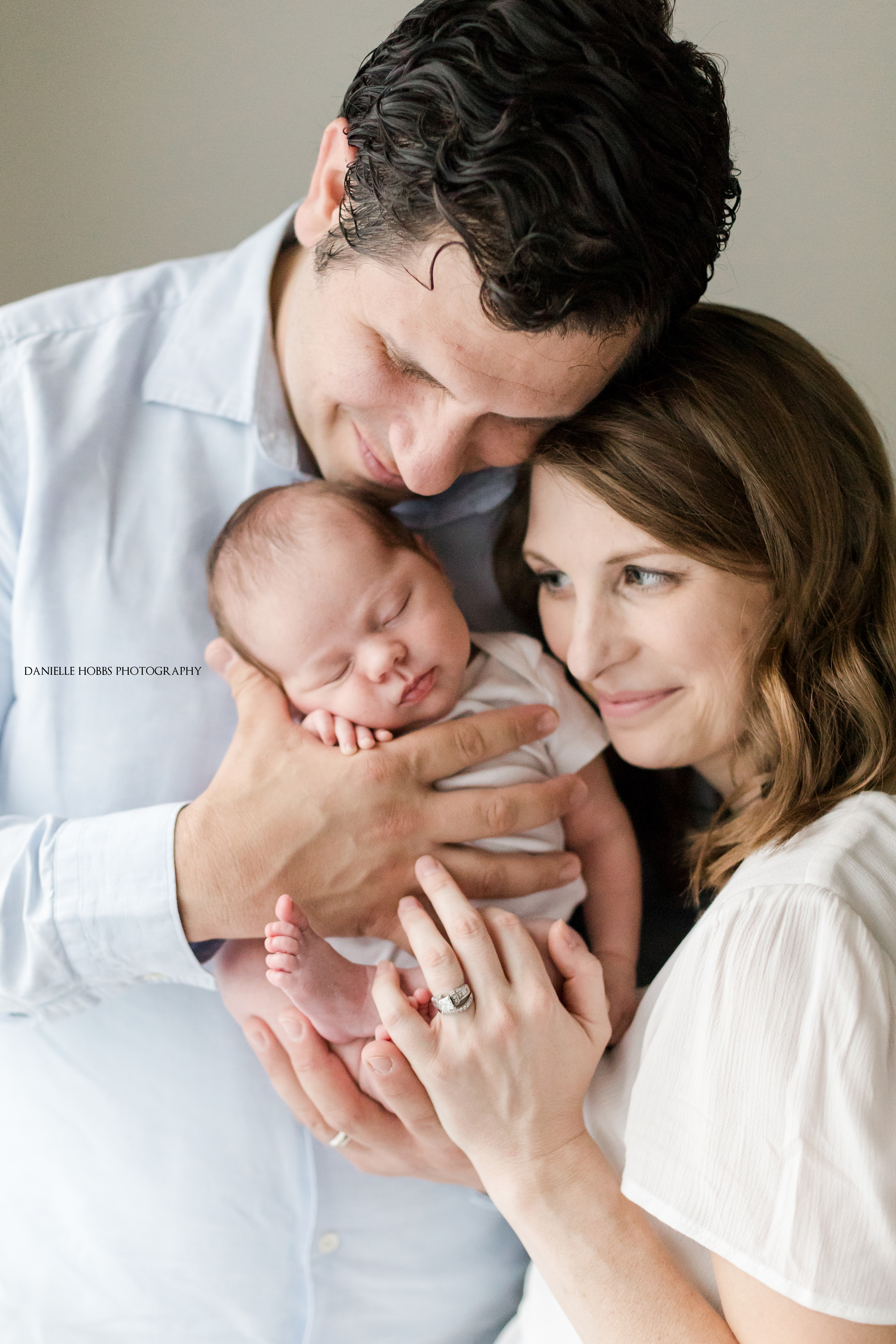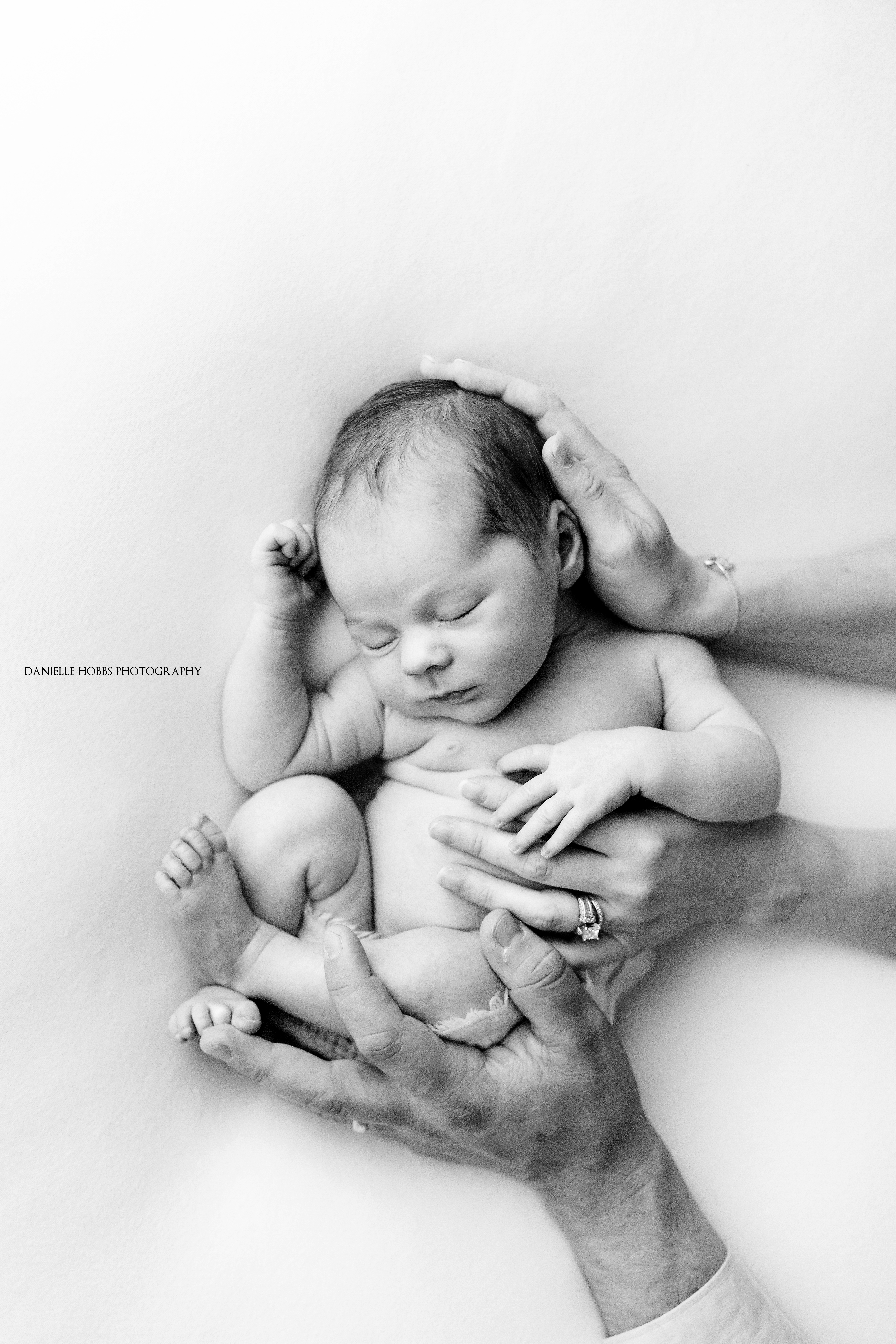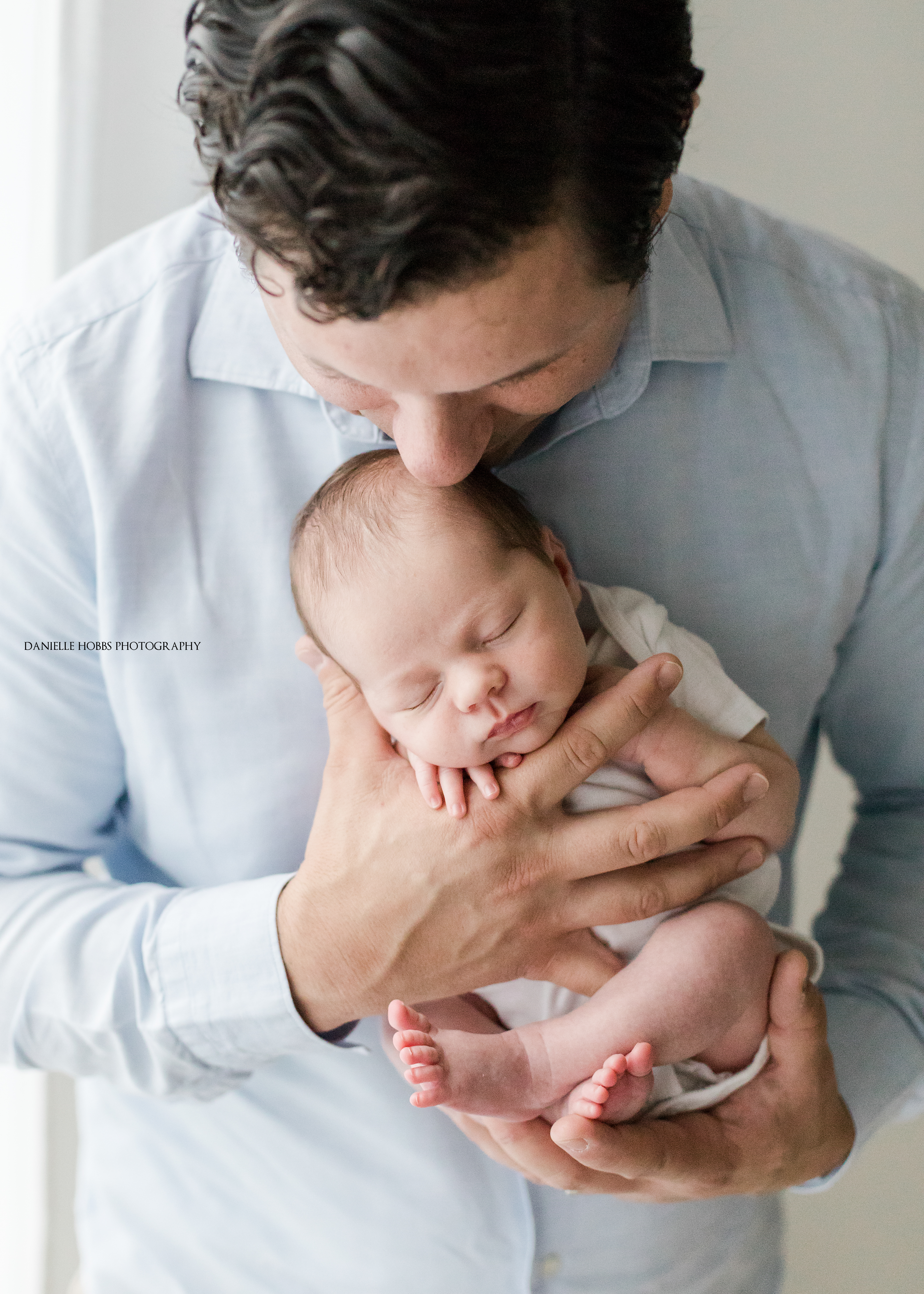 Curly Newborn Baby | Arlington, Virginia Newborn Photographer
Danielle Hobbs Photography is a natural light newborn photographer located in Gainesville, Virginia and surrounding areas such as Haymarket, Warrenton, Fairfax, McLean, Aldie, Reston, Burke, Sterling, Alexandria, Arlington, Manassas, Washington D.C., Prince William County, Loudon County, NOVA and Northern Virginia. I focus on natural poses, family interactions and beautifully lit images in my residential studio. I have won multiple awards for best newborn photographer and have years of experience specializing in newborn photography. I would love to help you schedule your baby's newborn session! Please contact me by clicking this link.