Family Photography has taken a bit of a back seat to my newborns lately, but I still offer it and I still love capturing all of these fun memories for my clients year after year. This summer I took another trip down south for my past clients and to visit friends. It's always so fun going back "home" but also makes me sad that we no longer live in this beautiful oak tree and moss area surrounded by water.
Thankfully, I have plenty of photos to get me through until the next visit!
This sweet family once again met me at Sea Pines Resort in Hilton Head during their annual family vacation. It is such a beautiful property. Last time we stuck to the beach and this year we found a beautiful avenue of oaks and stopped by the Harbour Town area for some ice cream and live music.
It was a typical southern night – warm and buggy 😉  The ice cream helped a lot!
I was so excited we found this area for mom's vision of their sweet southern outfits under the mossy oaks. The bugs almost carried us away but we managed to get a framer!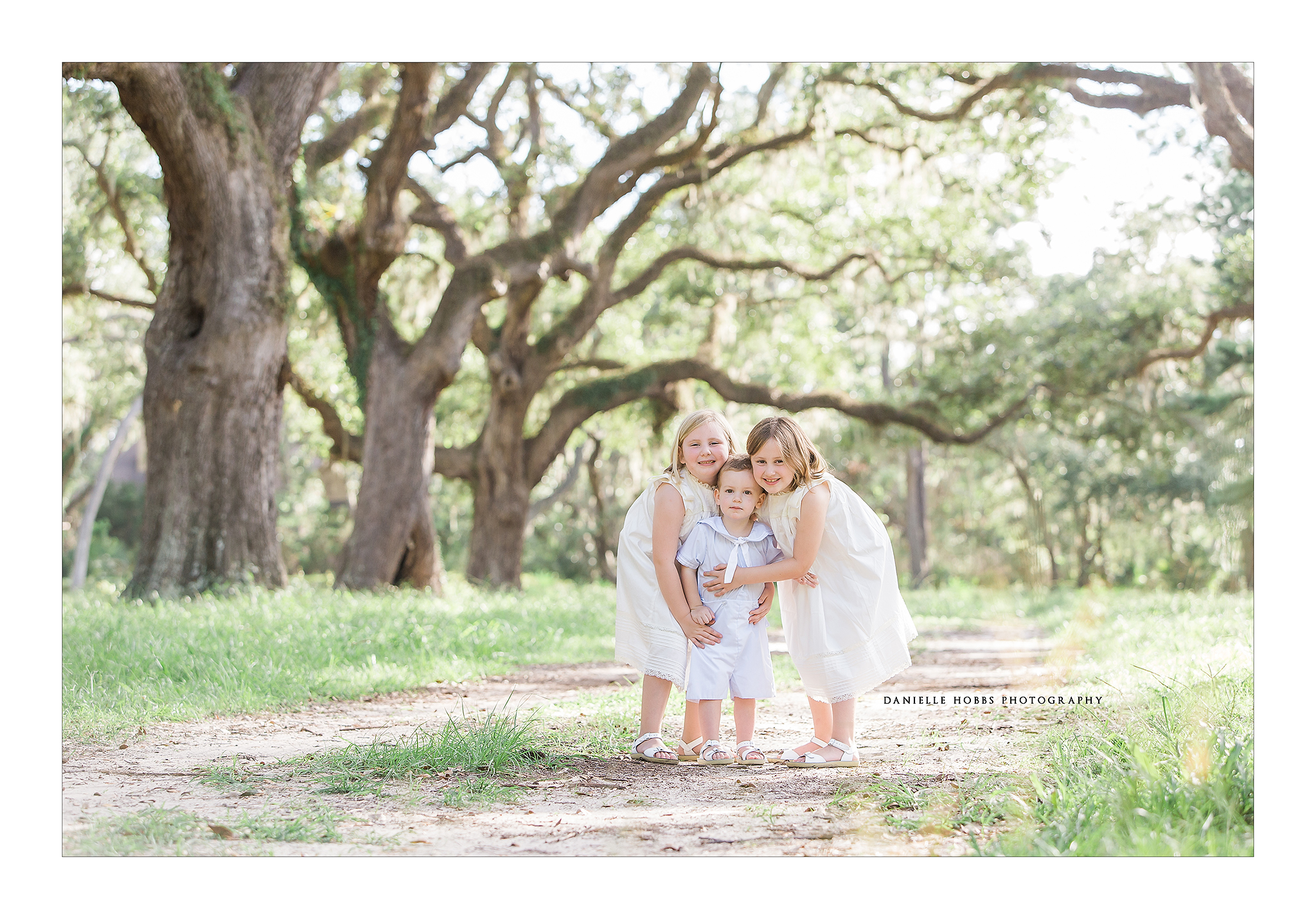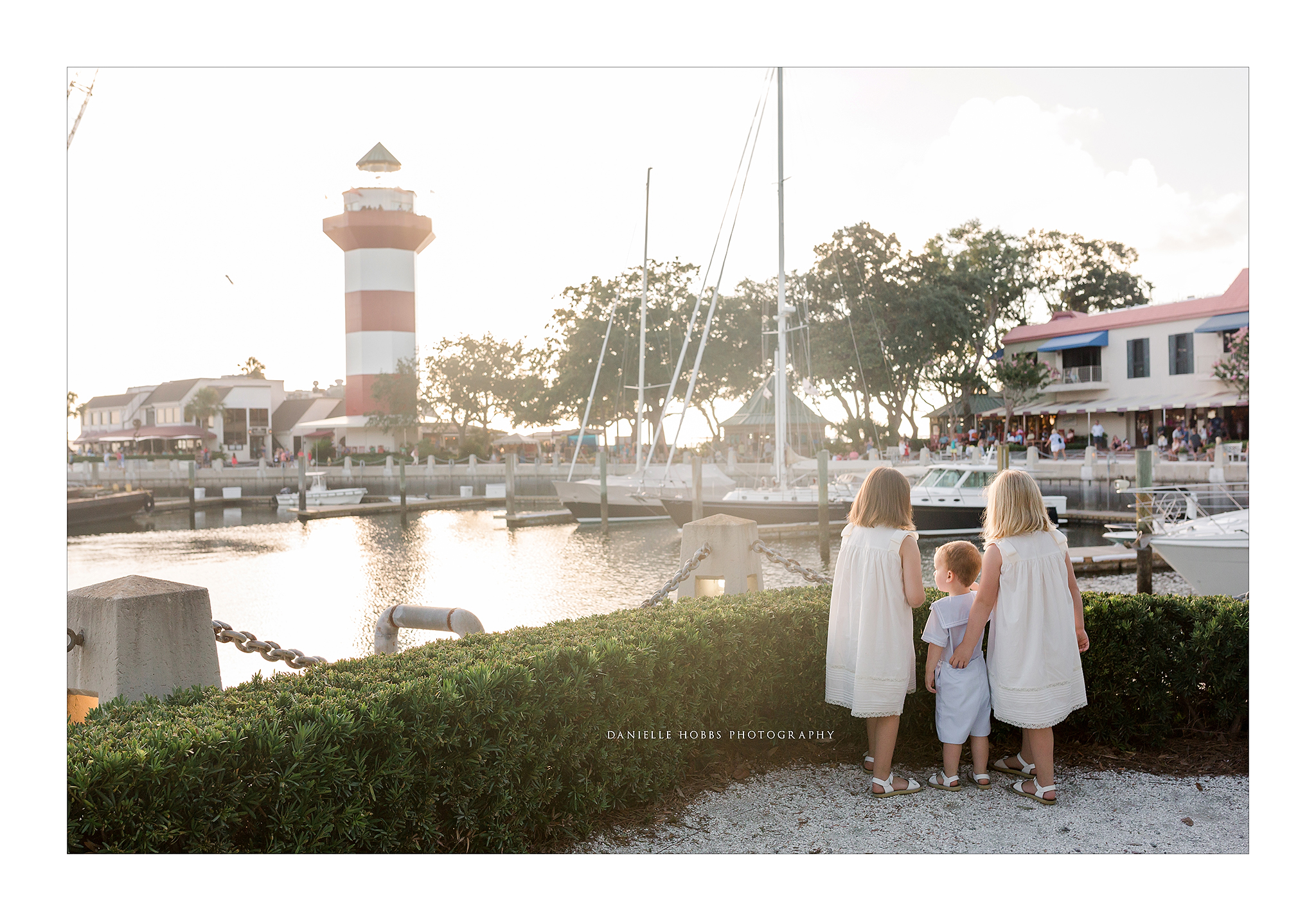 Ice cream makes everything better – and stickier 😉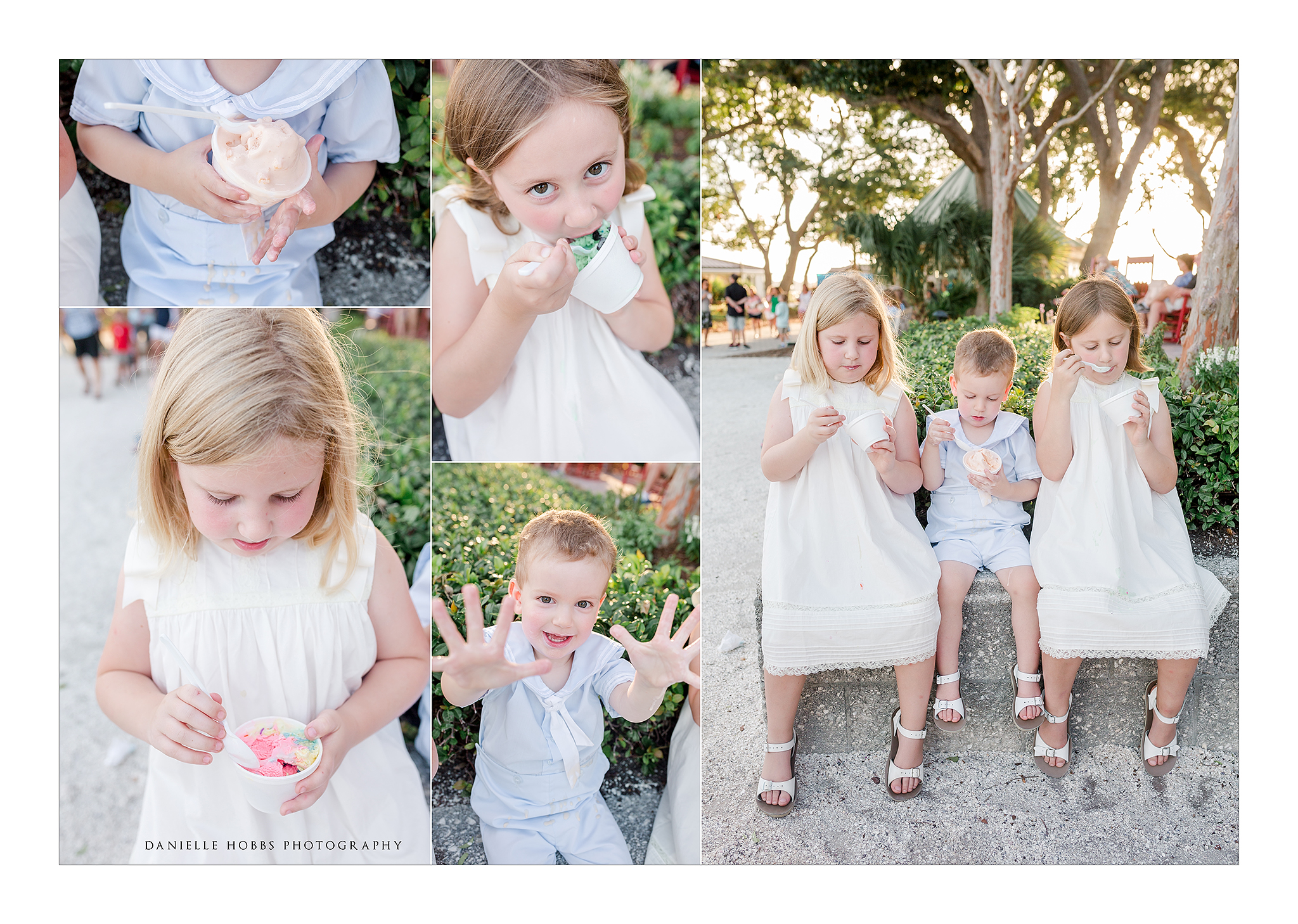 The sunset over the Harbour was so beautiful that night. I am not usually a landscape photographer. I stick to family photography and everything baby. This night I just had to capture this iconic red and white lighthouse with that beautiful warm sunset glow.