Motherhood Studio Session | Haymarket Virginia Family Photographer
Erinne found me on Instagram and contacted me about a motherhood session in my Gainesville studio. She loved the idea of natural, lifestyle like images of her and her children. I offer a Motherhood event in the spring typically around Mother's Day, but these sessions are also available year round. Erinne is a local photographer at E. Losinio Photography. It's so much fun each time I get to work with another photographer and help provide them with their own family portraits. She was so kind and easy-going!
Erinne has three little ones under the age of four. We talked about styling her session and outfits they all might wear. She opted to use the outfits I provide in my studio for her children and herself. I hand-select all the clothing in my studio wardrobe and love to choose timeless pieces that work all year-round. I also offer clothing for newborns and mothers! Every piece photographs well in my studio and tend to be fairly neutral.
The day of their session I helped guide Erinne and her kiddos with simple interactions. There were lots of cuddles, kisses and hugs! With three kiddos under the age of four it worked so well to keep them motivated with snuggles from mom instead of trying to get them all into perfect poses. I just love all her images from her time in my studio!
Here are my favorite images from this sweet motherhood studio session in Northern Virginia!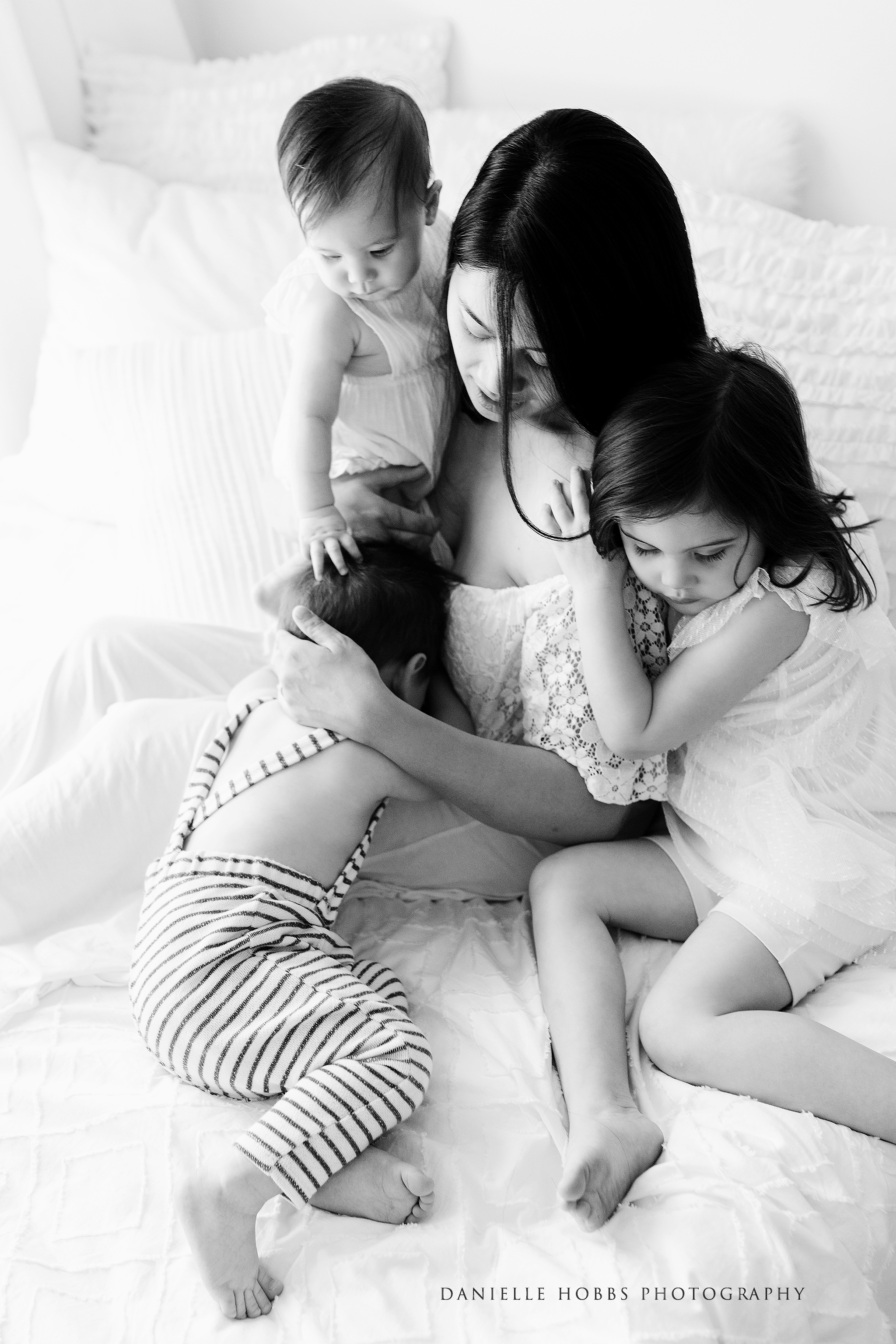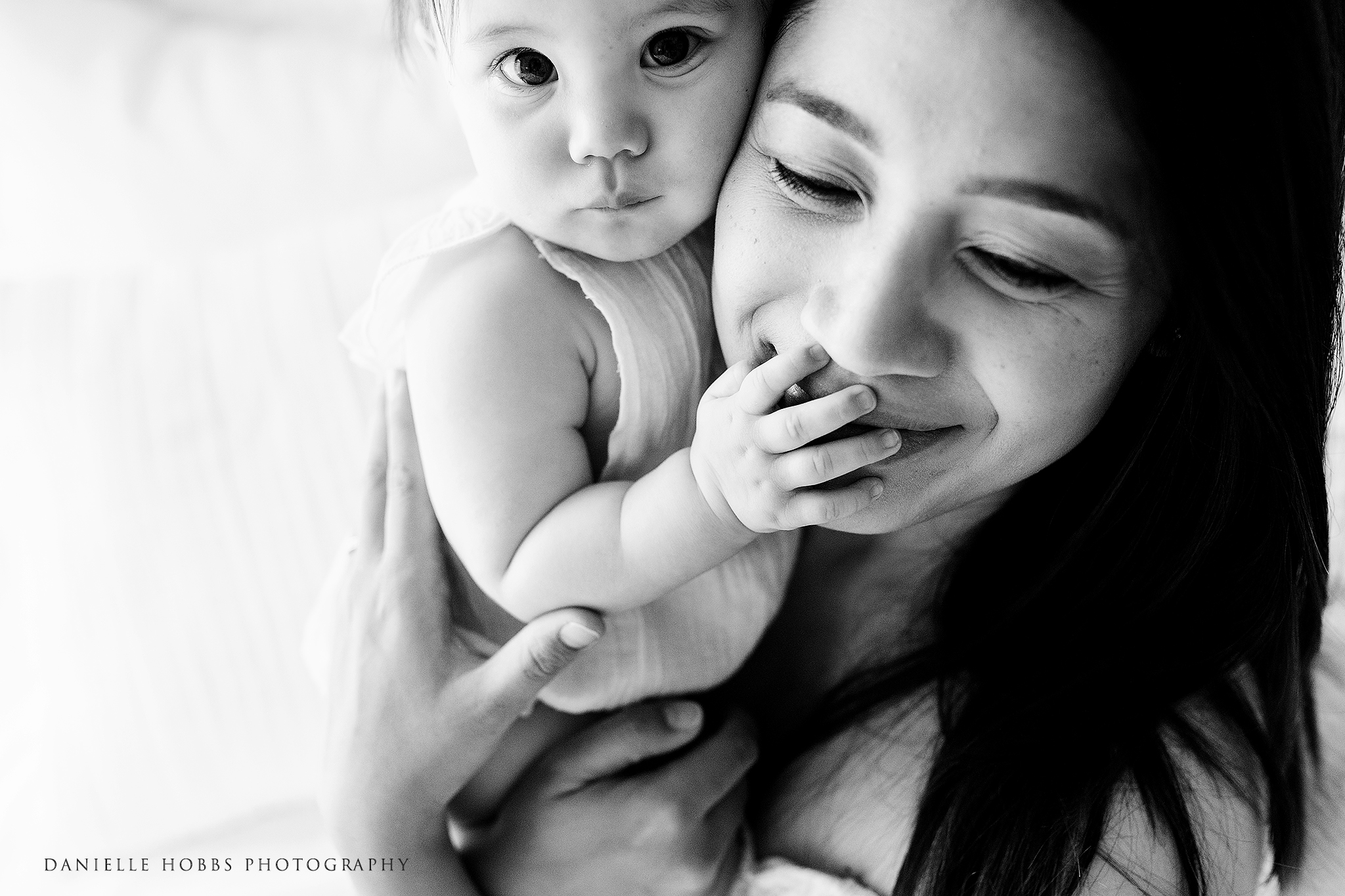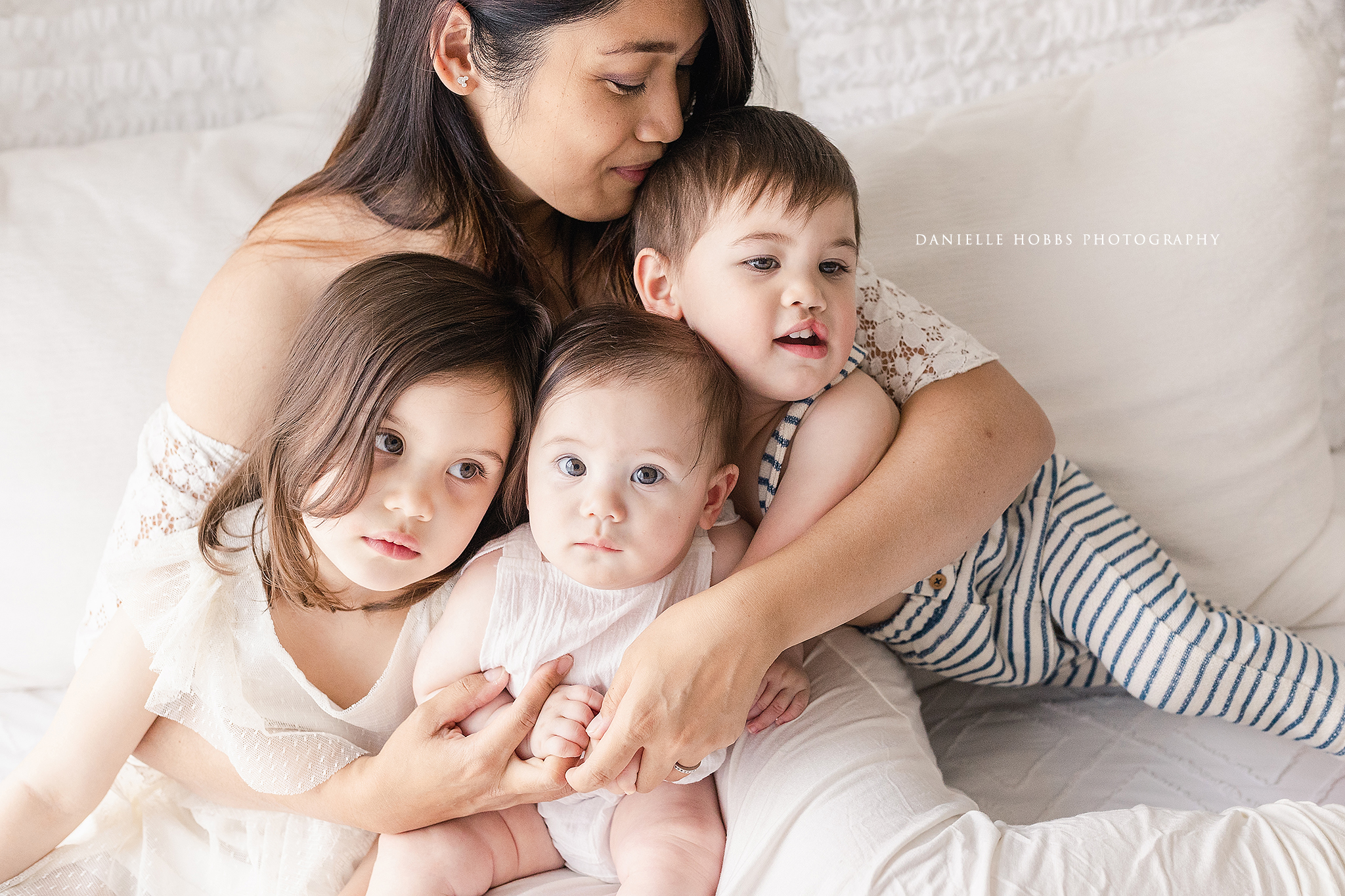 ---
Danielle Hobbs Photography is a natural light newborn photographer located in Gainesville, Virginia and surrounding areas such as Haymarket, Warrenton, Fairfax, McLean, Aldie, Reston, Burke, Sterling, Alexandria, Arlington, Manassas, Washington D.C., Prince William County, Loudon County, NOVA and Northern Virginia. I focus on natural poses, family interactions and beautifully lit images in my residential studio. I have won multiple awards for best newborn photographer and have years of experience specializing in newborn photography. I would love to help you schedule your baby's newborn session! Please contact me by clicking this link.