Travel Newborn Session in San Jose | NOVA Newborn Photographer
Bethany reached out to me when she found out she was expecting her third baby. She lives in San Jose and asked if I was available to travel to her! She is a photographer at Bethany Mattioli Photography with her own newborn studio. We scheduled their session and planned to take photos there in her new studio. I am available for travel depending on the date – I love when clients reach out and specifically request ME to travel to them to capture their important milestones. It means so much to have them choose me when they could pick someone local to them.
Bethany had clothing and items for baby in her own studio and requested we use those. With travel it can be difficult bringing a lot of items so this made my job a lot easier! It was a lot of fun traveling to her and seeing her new studio. We were both excited to meet one another – it's so nice meeting other newborn photographers who have a similar, natural style to mine.
The day of their session we took family, parent and baby photographs. Her kiddos were so sweet and looked adorable in her studio wardrobe clothing. Her baby was about three weeks old the day of his session but he slept pretty well for the family portion and we got some great eye contact when he was awake. You'll see an adorable awake photo with his mama below. His eyes locked my camera at just the right moment! I loved meeting Bethany and her beautiful family.
Here are my favorites from their newborn session!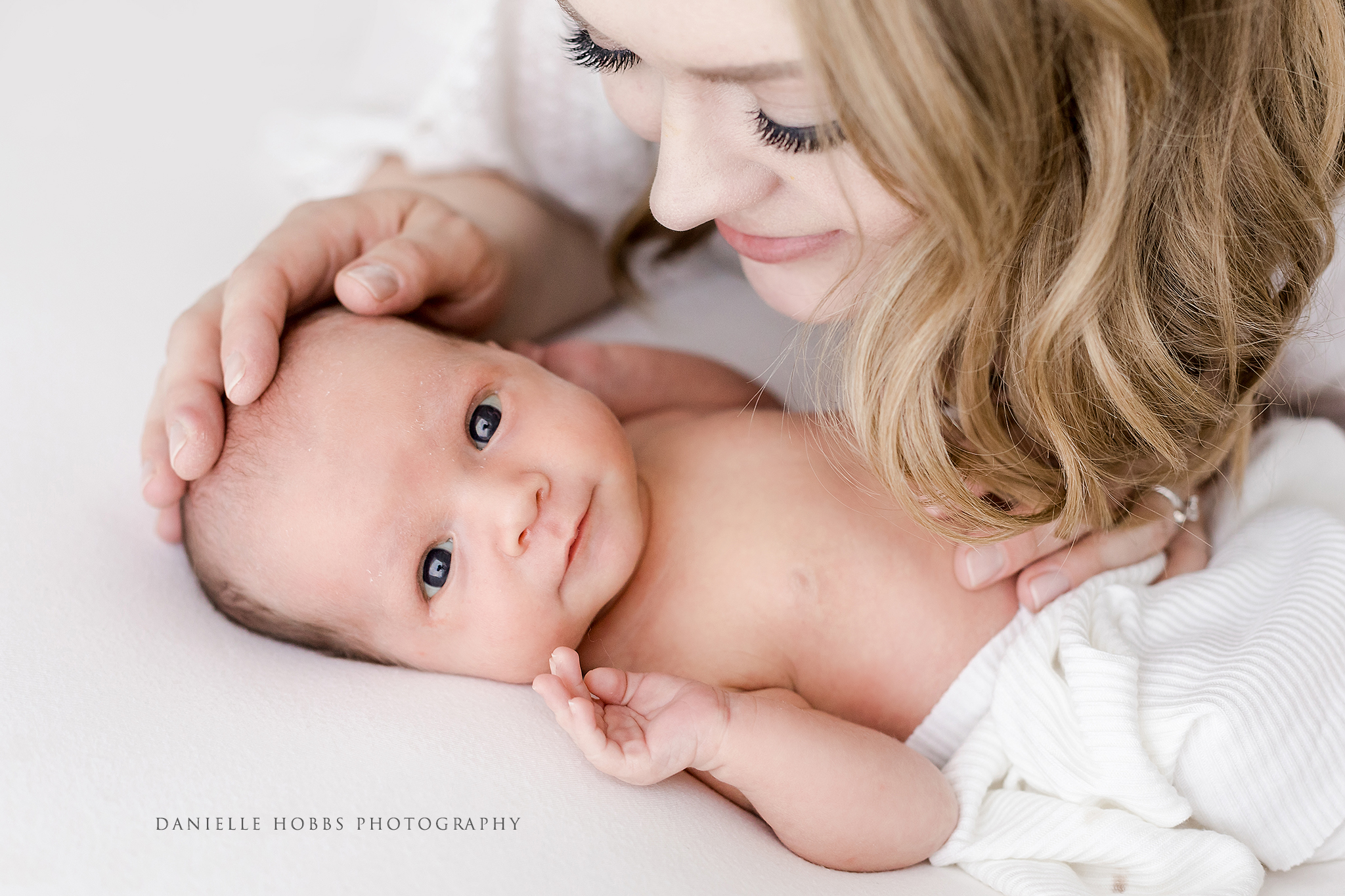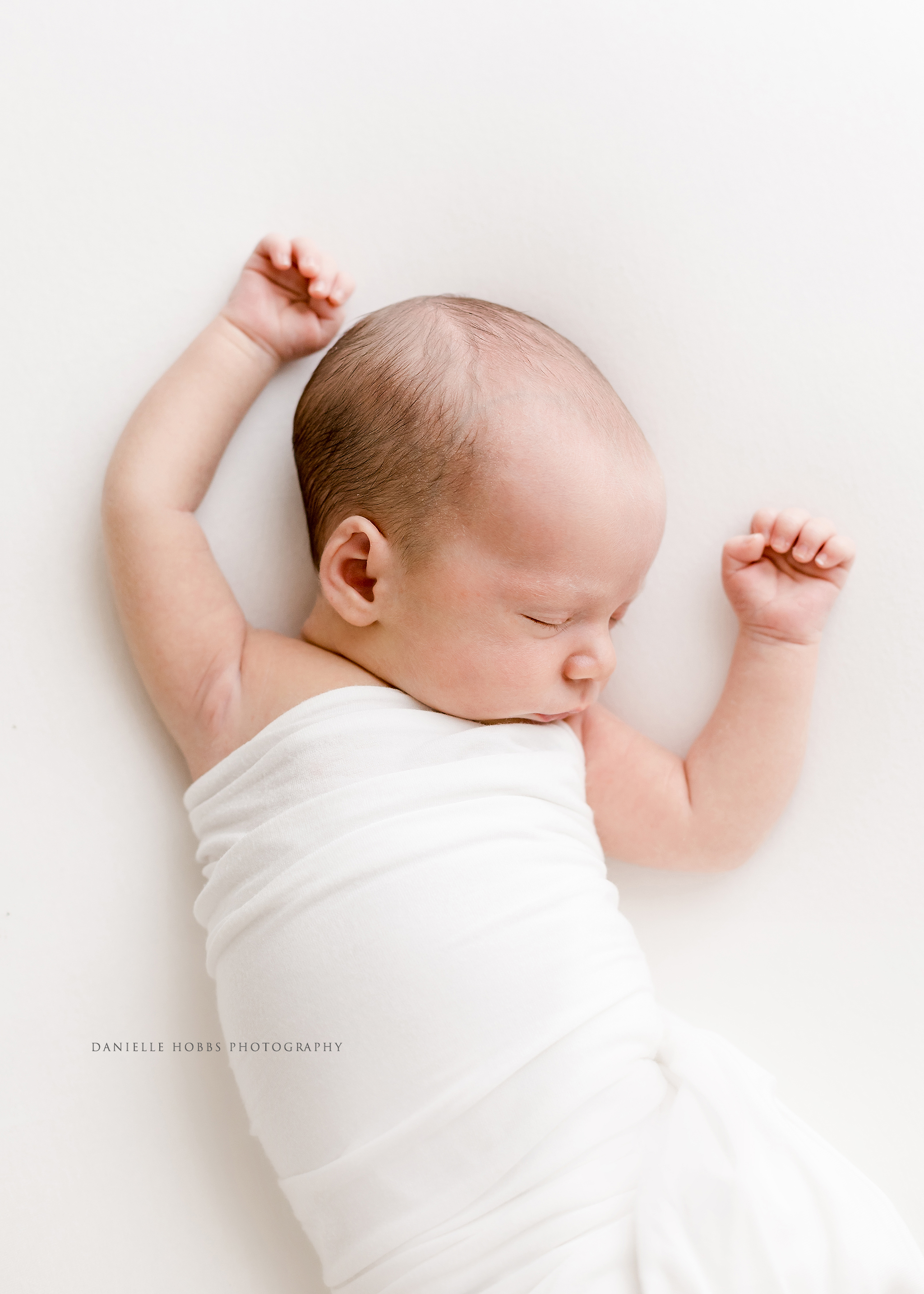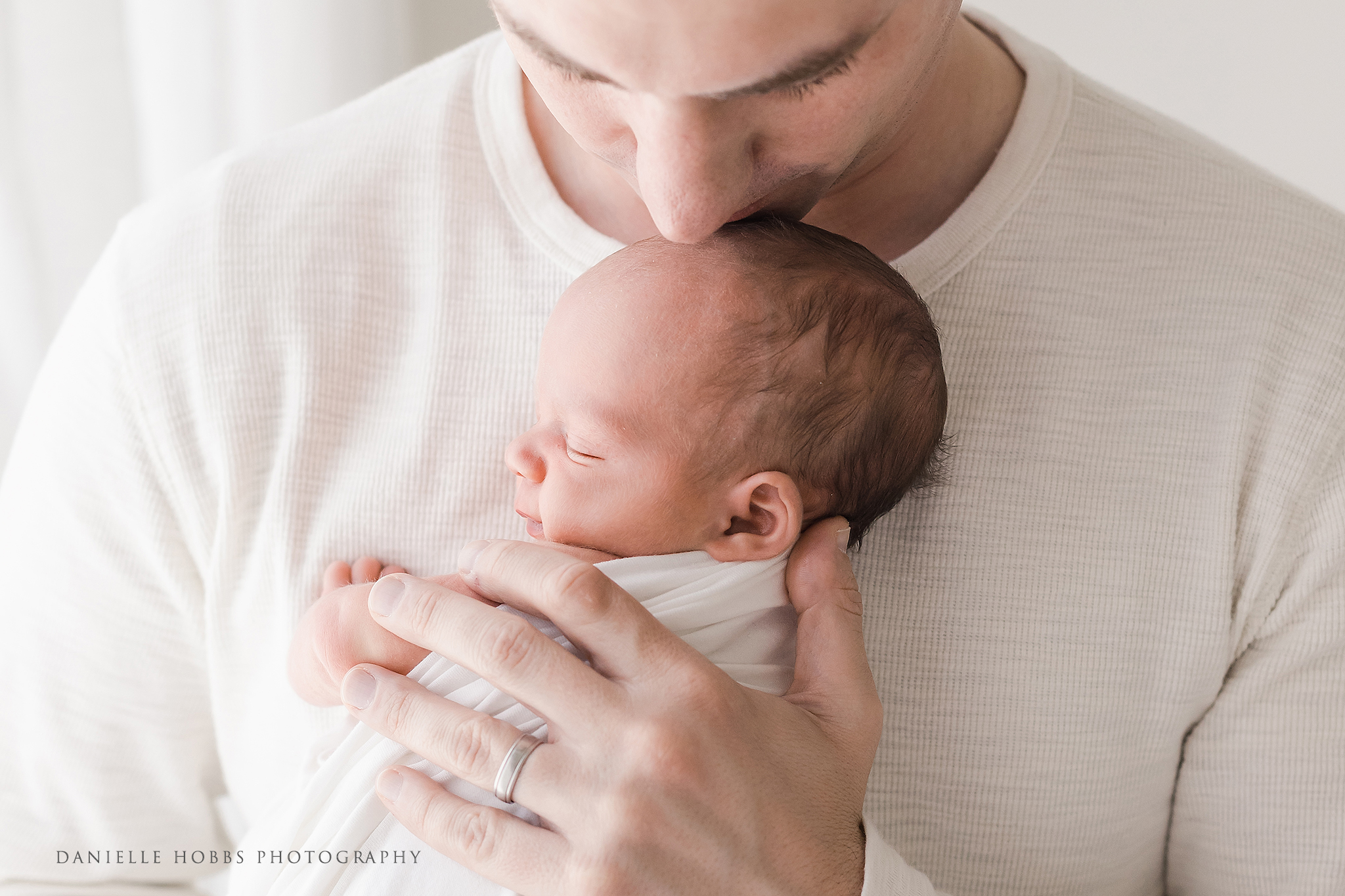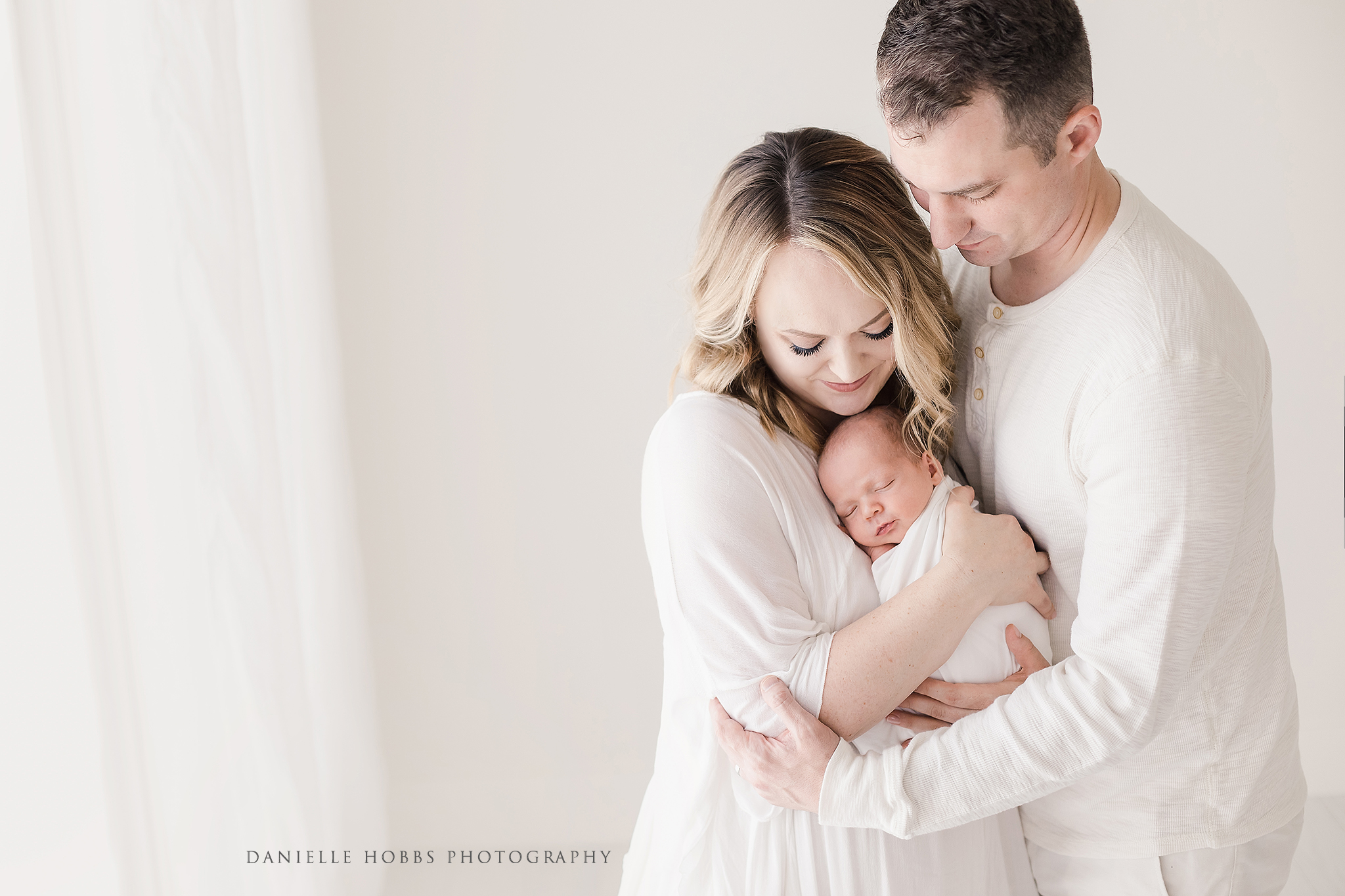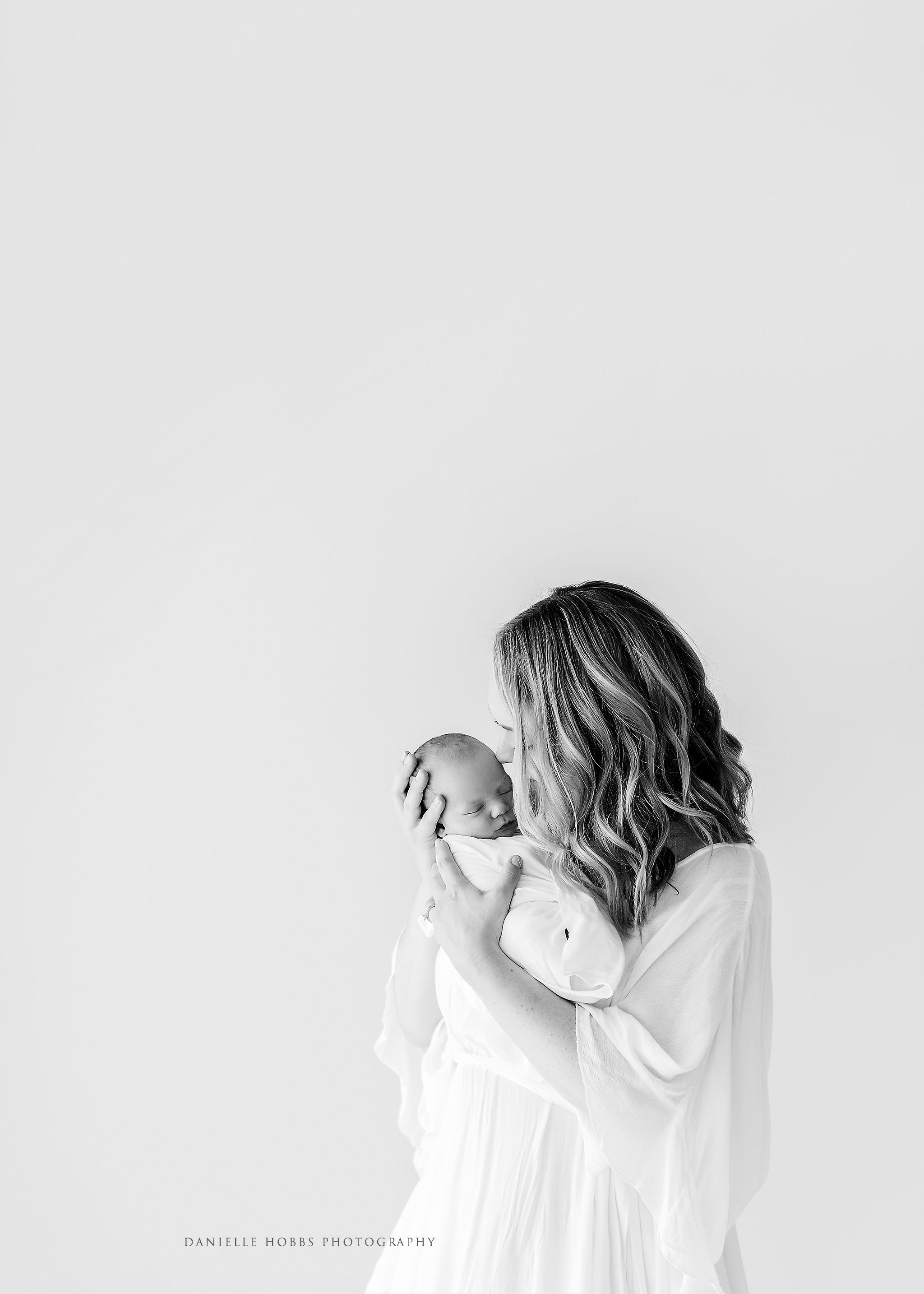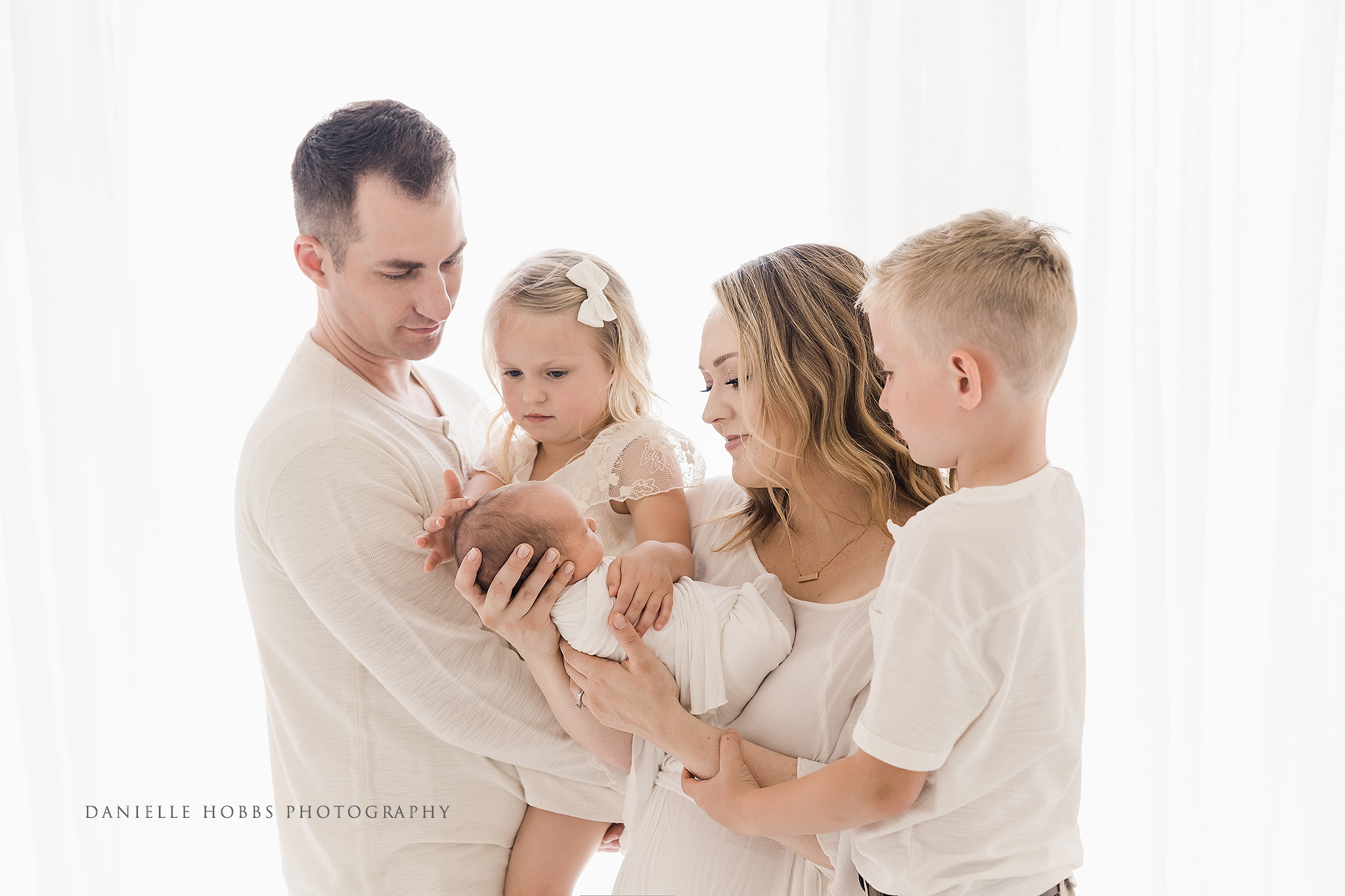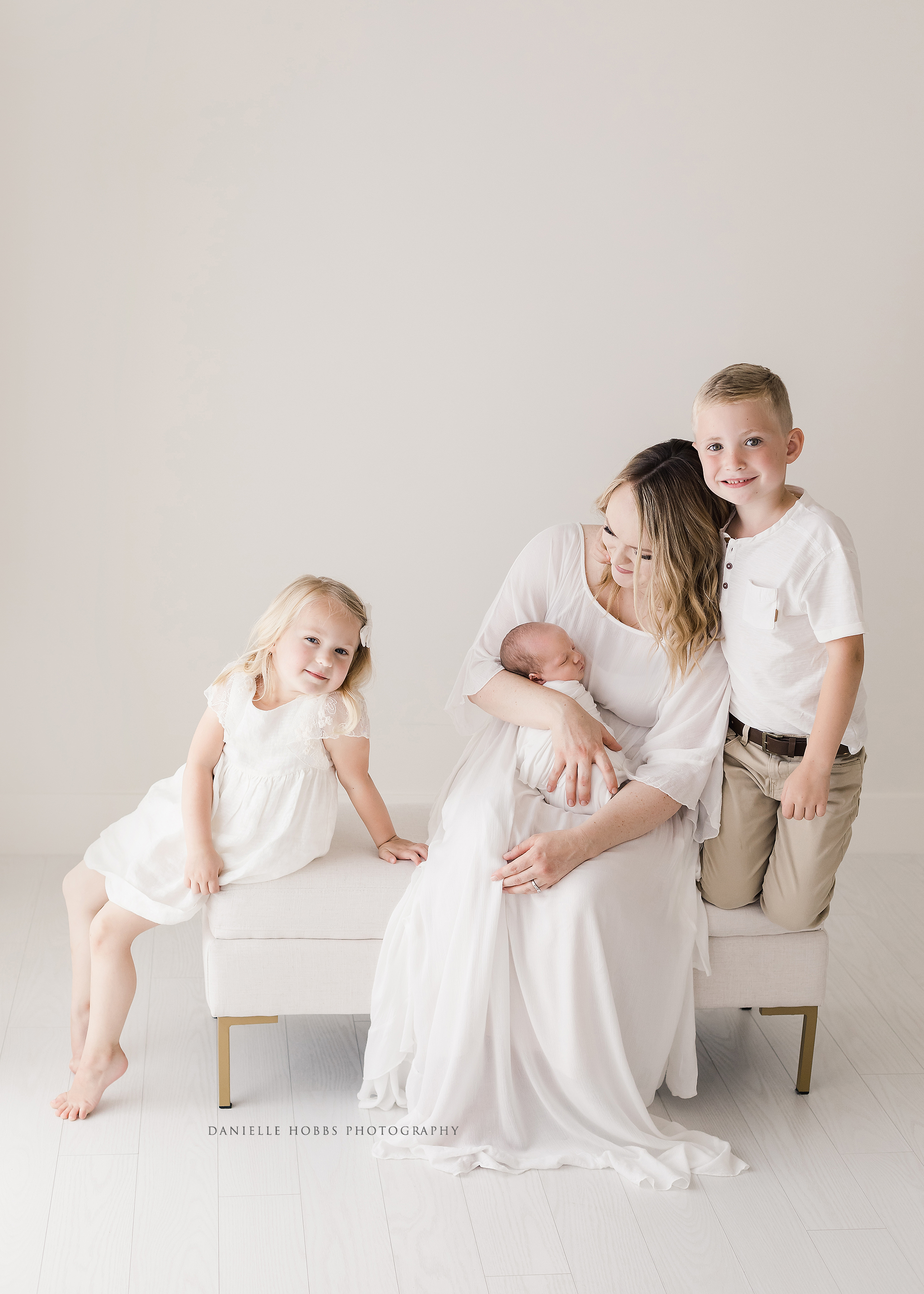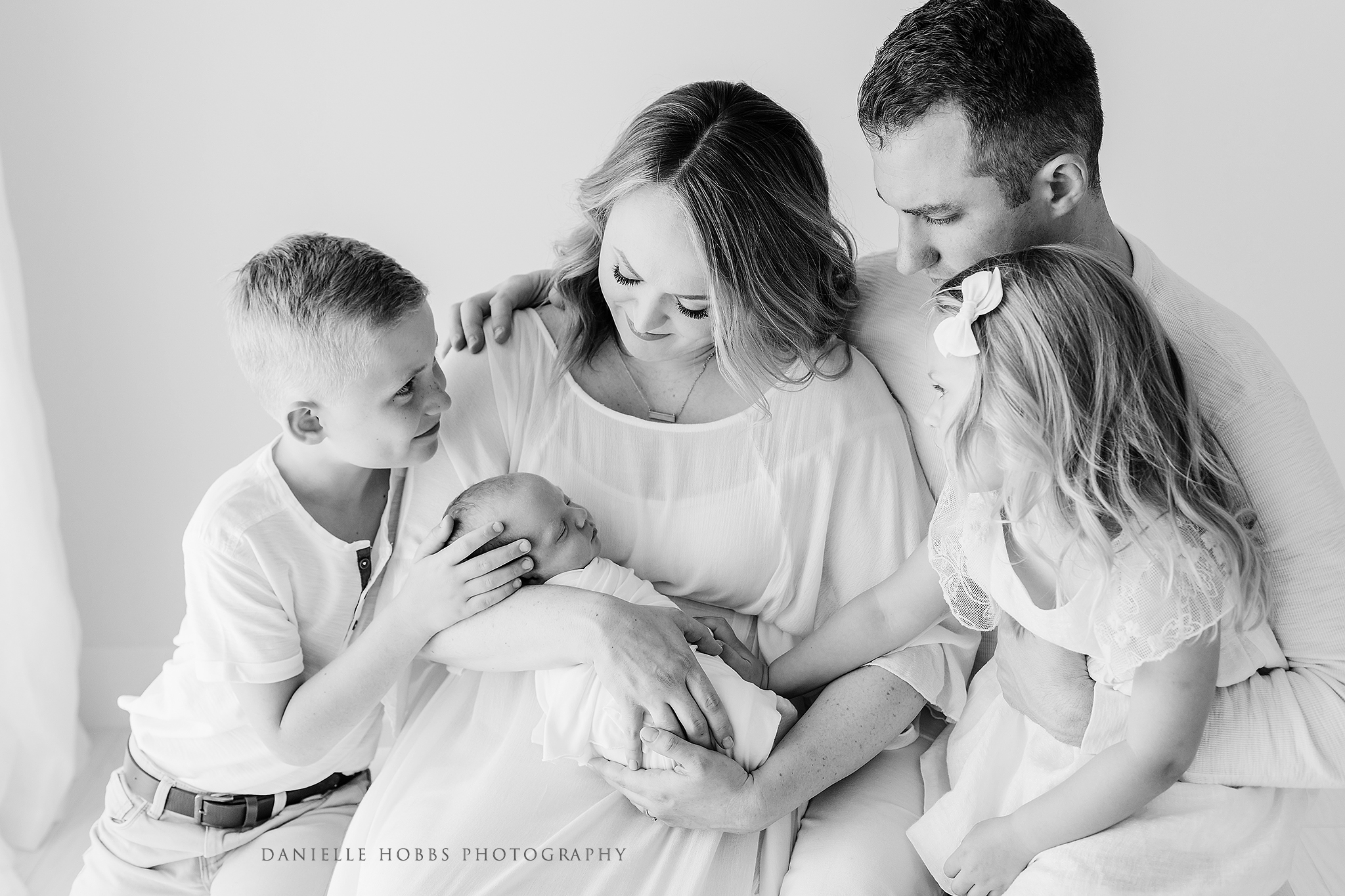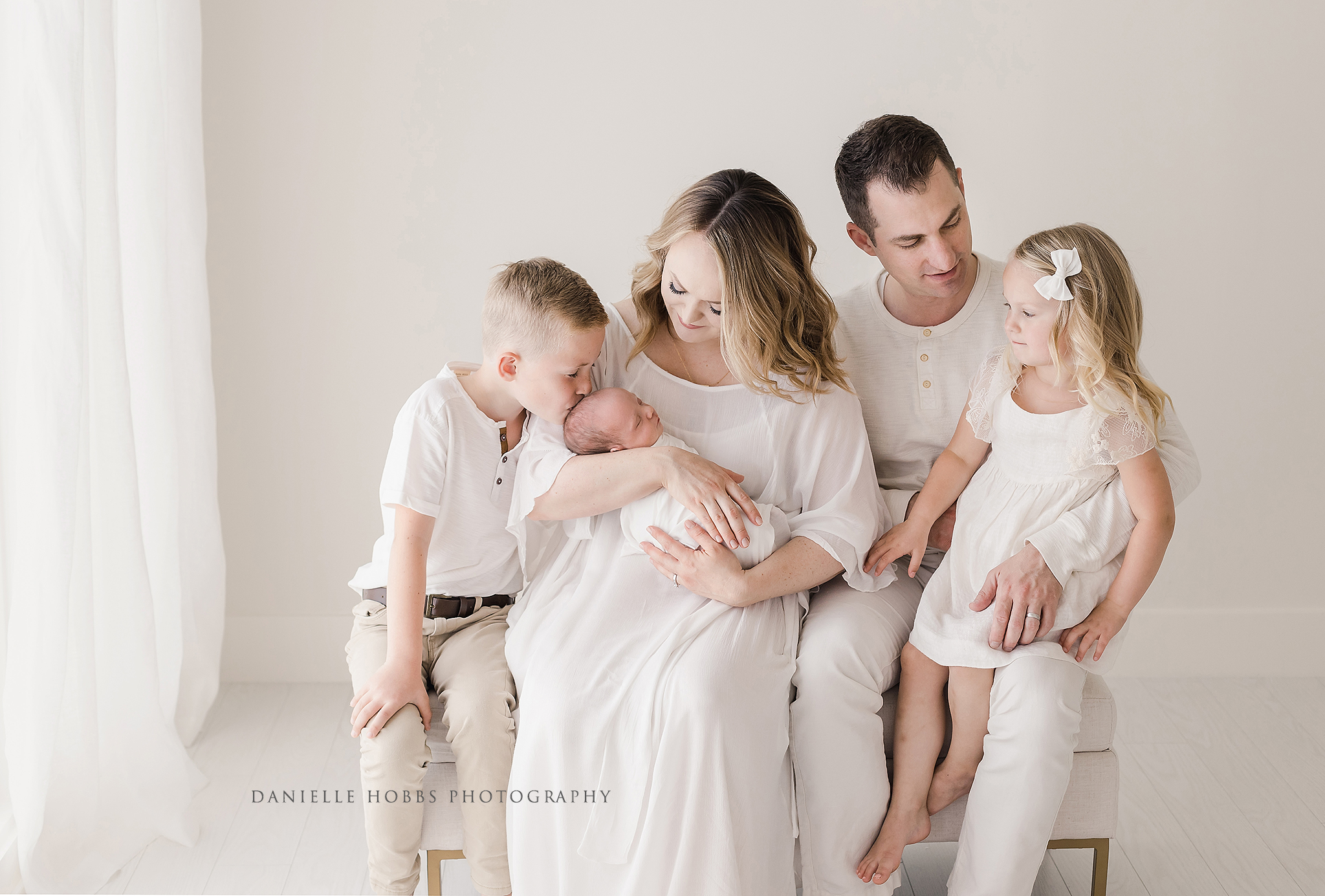 Bethany requested that I also capture video for this studio newborn session. I love adding these to my newborn sessions. It adds such a fun new way to preserve the memories of your brand new baby.
Studio Newborn Session from Danielle Hobbs on Vimeo.
Travel Newborn Session in San Jose | NOVA Newborn Photographer
---
Danielle Hobbs Photography is a natural light newborn photographer located in Gainesville, Virginia and surrounding areas such as Haymarket, Warrenton, Fairfax, McLean, Aldie, Reston, Burke, Sterling, Alexandria, Arlington, Manassas, Washington D.C., Prince William County, Loudon County, NOVA and Northern Virginia. My focus is natural poses, family interactions and beautifully lit images in my residential studio. I have won multiple awards for best newborn photographer and have 12 years of experience specializing in newborn photography. I would love to help you schedule your baby's newborn session! Please contact me by clicking this link.